APEGA Foundation Leaves Legacy of Stellar Science Communication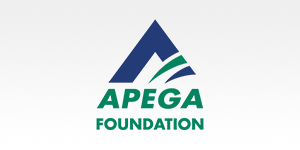 Wrapping up more than two decades of philanthropy, the APEGA Foundation is dissolving and dispersing its remaining funds to two projects that support engineering and geoscience.
Since 1996, the foundation bolstered the dreamers and problem solvers of tomorrow and made a lasting imprint on Alberta. In April 2021, attendees at the APEGA Foundation annual general meeting voted to dissolve the foundation. The foundation will leave a legacy of support through the scholarships and bursaries it provided to the next generation of professional engineers and geoscientists through generous donations from APEGA members.
The foundation is pleased to announce the recipients of its remaining $600,000:
The Beakerhead Creative Society, a registered charity with a mandate to globally advance education at the crossroads of art, science, and engineering, is receiving $300,000 towards reestablishing its Hack the Flyer engineering challenge and race, and developing and launching the Eng-enious Engineered Machine Races.
TELUS Spark and TELUS World of Science – Edmonton will each receive $150,000 towards launching their science and engineering communications fellowships, an eight-month program giving post-secondary students and early-career engineering and science professionals the skills to engage with the public by building and testing creative conversations about their work.
"The APEGA Foundation board members are confident that the Beakerhead and Alberta Science Centre organizations will provide an enduring and impactful legacy for the generous donations entrusted to the APEGA Foundation over many years," says Jim Gilliland, P.Eng., APEGA Foundation president.
Engineering made relatable
Tip up the lens of a telescope and frame one of the specks scattered in space. You won't see anything distinctly until you reposition, adjust, focus. Suddenly Saturn's blurry bangles become clear. This is what the scientific process is: clarity through correction.
"The truth in science is that it can sometimes be biased by culture, it can be biased by personalities. It's understanding that those biases are there and the way to resolve that, to get to an actual understanding of the natural world, not what humans think about it, is to have a wide community of people who are testing their results, who are challenging the results. Who think your experimental design was wrong and try to replicate it. That's the iterative process of scientific research," says Interim Beakerhead Creative Society CEO Jennifer Martin.
The scientific process of continual innovation adjustment is turned relatable through the Eng-enious Engineered Machine Races, which feature human-made and propelled sculptures speeding through water, sand, land, and mud, and the Hack the Flyer race, in which participants zoom in nostalgically ubiquitous red sidewalk wagons they've converted into raceable apparatuses of artistic proportions.
Martin explains most people have a connection to these simple items like wagons. "When you start to understand the engineering view of a wagon, it puts context on engineering at a very personal level. This is a wonderful entry point for people to appreciate engineering as part of their daily lives."
Science communications fellowships start respect-driven conversations
Dr. Mary Anne Moser, TELUS Spark president and CEO, explains, "There's not an aspect of society that isn't affected by science. We realize science alone doesn't solve problems. The way it's communicated is where it transforms people in society."
Moser and Monica Roberts, TELUS World of Science – Edmonton director of science experience, explain the hope for the science and engineering communications fellowships is the hundreds of graduates will move on to influence and inspire their peers. Over the funded five-year period they expect to see the fellows sharing ways to communicate effectively while respecting people's pre-existing opinions about science.
"These fellowships will give people involved in scientific fields the tools, confidence, and opportunity to talk to the public to create trust, respect, and healthy discord that will address issues of mistrust in science," says Roberts. Moser agrees: "APEGA members can know they are really helping to move the needle in a way that the pandemic has shown us is absolutely critical to progress."
Thanks to the generous donations of APEGA members, the next generation of engineers and geoscientists will be filled with the wonder of possibility, have the ingenuity to make their imagination reality, and lay a groundwork of trust so they can start conversations about the science they love.