National Day for Truth and Reconciliation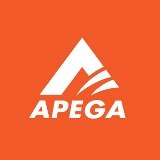 This September 30 marks Canada's first National Day for Truth and Reconciliation, promoting awareness of Canada's residential schools and the multigenerational trauma they caused Indigenous Peoples. APEGA commends the official establishment of such an important day.
This federal day recognizes what many communities observe as Orange Shirt Day—an important day of learning about the history of residential schools, remembering and honouring those who never made it home, and growing as allies.
Orange Shirt Day launched in 2013 after Phyllis Jack Webstad, a residential school survivor, described her first day at a residential school for a commemoration project. Only six years old, she was stripped of her clothes, including the new, orange shirt her grandmother had bought her—which was never returned. The colour has come to symbolize awareness of the horrors of the residential school system and commitment to the reconciliation process.
In our June statement to members regarding the continued uncovering of unmarked graves at former residential schools, APEGA committed to taking action to support our Indigenous members and their communities. In addition to supporting Orange Shirt Day—and the National Day for Truth and Reconciliation—we are working with Reconciliation Education to increase accessibility to comprehensive education on the foundations of reconciliation by providing a discount on training for our members. We encourage all members to register for this course—the 4 Seasons of Reconciliation—and begin the journey towards understanding.
As we move forward as a regulator that supports equity, diversity, and inclusion in the engineering and geoscience professions, we pledge our continued support to all our Indigenous members.
If you are a survivor or family member affected by the residential schools, you can call the National Indian Residential Schools Crisis Line at 1-866-925-4419 for support. It's available 24/7.
APEGA is observing the National Day for Truth and Reconciliation on Thursday, September 30.
Register for the 4 Seasons of Reconciliation online course