New Regulatory Requirement for Permit Holders in B.C.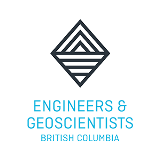 APEGA permit holders that also perform engineering or geoscience work in British Columbia must register for a Permit to Practice with Engineers and Geoscientists British Columbia (EGBC) starting July 2, 2021. This includes companies that only provide advice or services internally.
Registrations must be submitted by September 30, 2021.
This requirement applies to corporations, partnerships, sole practitioners, municipalities, and specific government ministries and agencies. Permit holders operating in B.C. but not engaging in engineering or geoscience work may not need to be registered. EGBC has provided an assessment tool on its website that will confirm whether a Permit to Practice is needed.
Coming into force as part of B.C.'s Professional Governance Act, this change ensures legislative requirements can be met while strengthening public safety and protecting the environment.
To receive and maintain a Permit to Practice with EGBC, permit holders must:
Register between July 2 and September 30, 2021
Complete training and a Professional Practice Management Plan within 12 months of receiving their Permit to Practice
Participate in audits, held every 3–5 years, to ensure regulatory compliance
Verify and update their information and pay annual fees each year
These obligations are separate from APEGA's requirements.