Celebrate the New Year with Free PD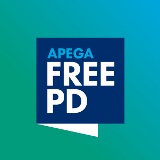 As we look back upon the past year, we would like to acknowledge the challenges we have all faced and extend our best wishes as you embark on the new year ahead.
As an ongoing gift from APEGA throughout 2021, we are offering several free professional development (PD) sessions to support your continuing professional development (CPD) endeavours and encourage new learning and opportunities for connection.
The below free sessions have been scheduled. Visit APEGA's Events and PD Calendar page for session details and to register. Check back often for additional free sessions throughout 2021, as they will be added periodically.
We hope your holidays will be filled with love and good health, and we look forward to seeing you (virtually) in the new year!
Free PD Sessions in 2021
The following PD events are free to register and fully virtual. We look forward to seeing you!
Innovations in Gravity Sewer Design and Stormwater Management Systems
This session will explore innovative drainage solutions, covering the capturing, conveyance, retention, and cleaning of gravity-flow sewer water, featuring Tyson Dyck. P.Eng.
Date: January 14
Time: 9:00 a.m. - 10:30 a.m.
Interview Preparation: How to Effectively Convey your Value
Join us as we explore interview best practices that will leave you feeling prepared and confident, featuring Clementine Crooks.

Date: February 10
Time: 12:00 p.m. - 1:00 p.m.
More to come in early 2021!
---
Keep your PD up to date
Many of APEGA's professional development sessions are now fully virtual! Log in from wherever you are and claim your CPD throughout the year.
Keep your eyes on our Events calendar for all the latest offerings.
See all upcoming events