President's Town Hall for all members and permit holders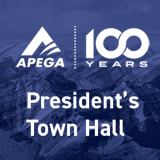 Despite the pandemic, APEGA's work as a regulator continues. As we enter the busy fall season, in many cases under unprecedented working conditions, there seem to be more questions than answers. Some of our members are still working remotely, while others are figuring out new working arrangements to keep projects moving towards completion.
As we are not able to convene our regular President's Visits at each of the 10 APEGA branches across Alberta, we are pleased to invite all APEGA members and permit holders to join President John Van der Put, P.Eng., FEC, FGC (Hon.), for a virtual town hall on Thursday, September 24, 2020, from 7:30 to 9:00 a.m.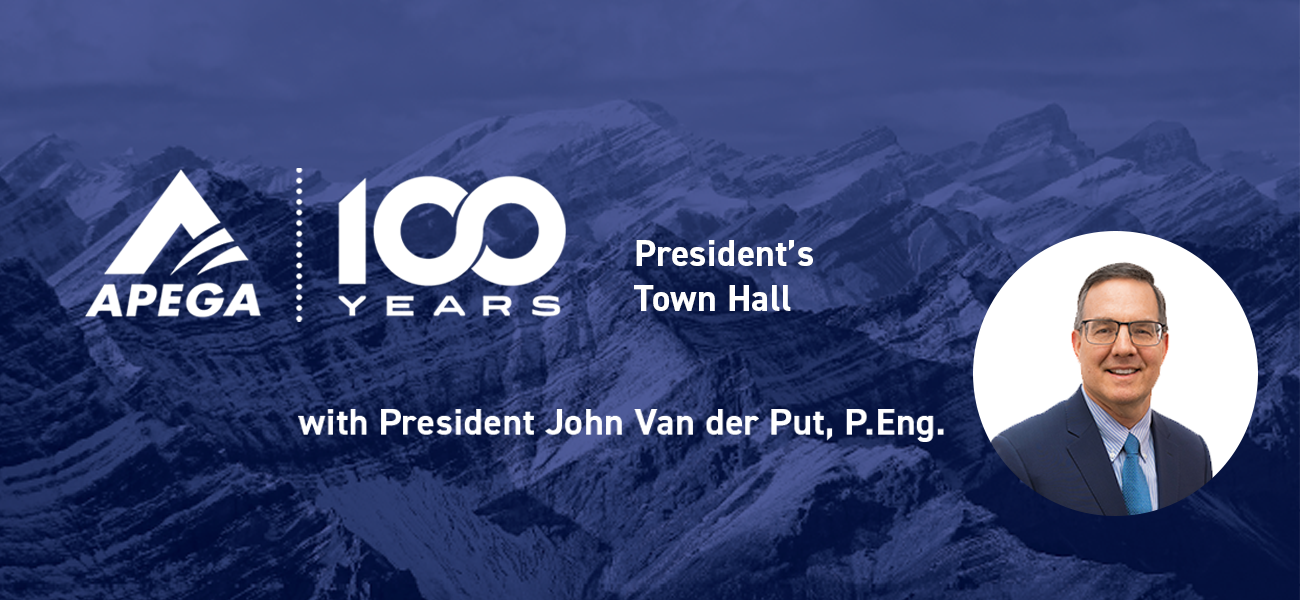 Updates on APEGA initiatives
During this morning event, John will provide updates on many continuing projects at APEGA. Our work regulating the engineering and geoscience professions remains a key focus as we adjust to the current situation.
John will share information on the following topics.
His three presidential priorities and how they align with APEGA's strategic plan.
How APEGA has been adjusting as a regulator during the COVID-19 pandemic.
How APEGA has supported our members and permit holders through recent disruptions, such as dues reduction, cancellation deferrals, and deadline extensions.
The work APEGA has done in reducing registration timelines for internationally trained professionals and Bill 11, the Fair Registration Practices Act.
Meeting more regularly with permit holders and increasing the cadence of practice reviews.
Updates regarding the progress on competency-based assessment (CBA).
Your chance to ask the president a question
We know the last few months have been challenging for many members and permit holders. We have gathered all submitted questions in advance of this event and John will provide answers to as many as possible on behalf of Council and APEGA. During the webinar, we will also provide members an opportunity to submit other questions; however, due to time constraints, we may not be able to provide answers to these live questions until after the event, at which point they will be posted on our website.
We hope you can join us on September 24!