Draft Practice Standard Feedback Deadline Extended Until Sept. 30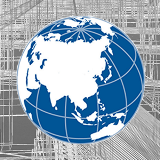 Since March 2020, the draft practice standard, Relying on the Work of Others and Outsourcing, and learning material (videos, infographics) has been available on the APEGA website for review and comment. APEGA held a number of information sessions on this topic: initially, these sessions were scheduled for March-April 2020, but were postponed due to COVID-19. As a result, we held online information session webinars from June 29 to July 23, 2020.
The virtually-held sessions were well-attended and facilitated constructive dialogue, and we have received positive feedback from our membership regarding what APEGA is trying to accomplish with this draft standard—namely, to better protect the safety and welfare of the public.
Deadline Extended
The deadline to submit feedback was July 24, 2020; however, the Practice Review Board, which is responsible for the development of practice standards, authorized an extension to submit feedback on the standard—the new deadline to submit professional feedback on the draft standard is September 30, 2020.
Feedback submitted throughout this review phase will be compiled and presented to a panel of subject matter experts for consideration before finalizing the standard for approval from APEGA Council.
Overview of Draft Standard
The material covers the professional obligations of APEGA licensed professionals and permit holders, when:
providing direct supervision and control
conducting a thorough review
relying on the work of others

within their permit to practice
outside their permit to practice (outsourcing)

outsourcing professional services

to APEGA licensed professionals or permit holders
to others who do not hold an APEGA license or permit to practice
We strongly encourage our licensed professionals and permit holders to take the time to review the material and submit their feedback through the form and survey provided before September 30, 2020.
Participation is a vital step in the development of practice standards and is an important part of self-regulation.