Science Olympians Take the Field at the University of Alberta Butterdome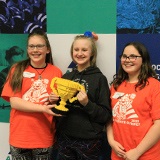 What do earthquake-proof buildings, automated recycling machines, and unmanned seeding vehicles have in common? They were reinvented for the APEGA Science Olympics—Edmonton by 208 Grades 1–12 student teams (nearly 1,000 students!) from 70 area schools in February.
APEGA Science Olympics events are held annually throughout the province, giving students an opportunity to challenge their understanding of engineering and geoscience with practical activities that have real-world applications. We can't share this year's challenges because they may be used in other APEGA Science Olympics events across the province, but in a previous year, teams created devices capable of underwater operation to transport supplies to people trapped in a complicated cave system. Sound familiar?
"That is our goal with APEGA Science Olympics," says Alissa Boyle, Outreach Manager for APEGA. "We want to guide students to realize how relevant engineering and geoscience are to our everyday lives, and how crucial the professions are in ensuring a safe, sustainable, and innovative future. Our goal is that APEGA Science Olympics participants walk away with a better understanding of the diverse opportunities available to them through our professions and insight into the skills—such as teamwork, communication, creativity, etc.—necessary for success in their future careers."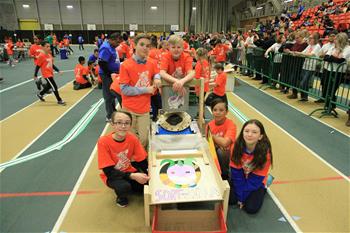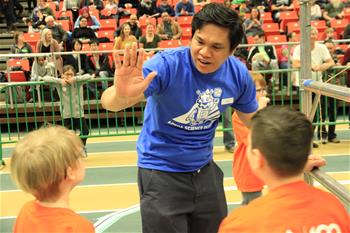 Giving Back
Every year, APEGA Science Olympics brings together thousands of students and more than 100 volunteers. Around 170 APEGA professional members gave more than 1,700 hours to support the APEGA Science Olympics – Edmonton as challenge managers, judges, and event facilitators. This event gives APEGA members the opportunity to inspire the next generation of professionals.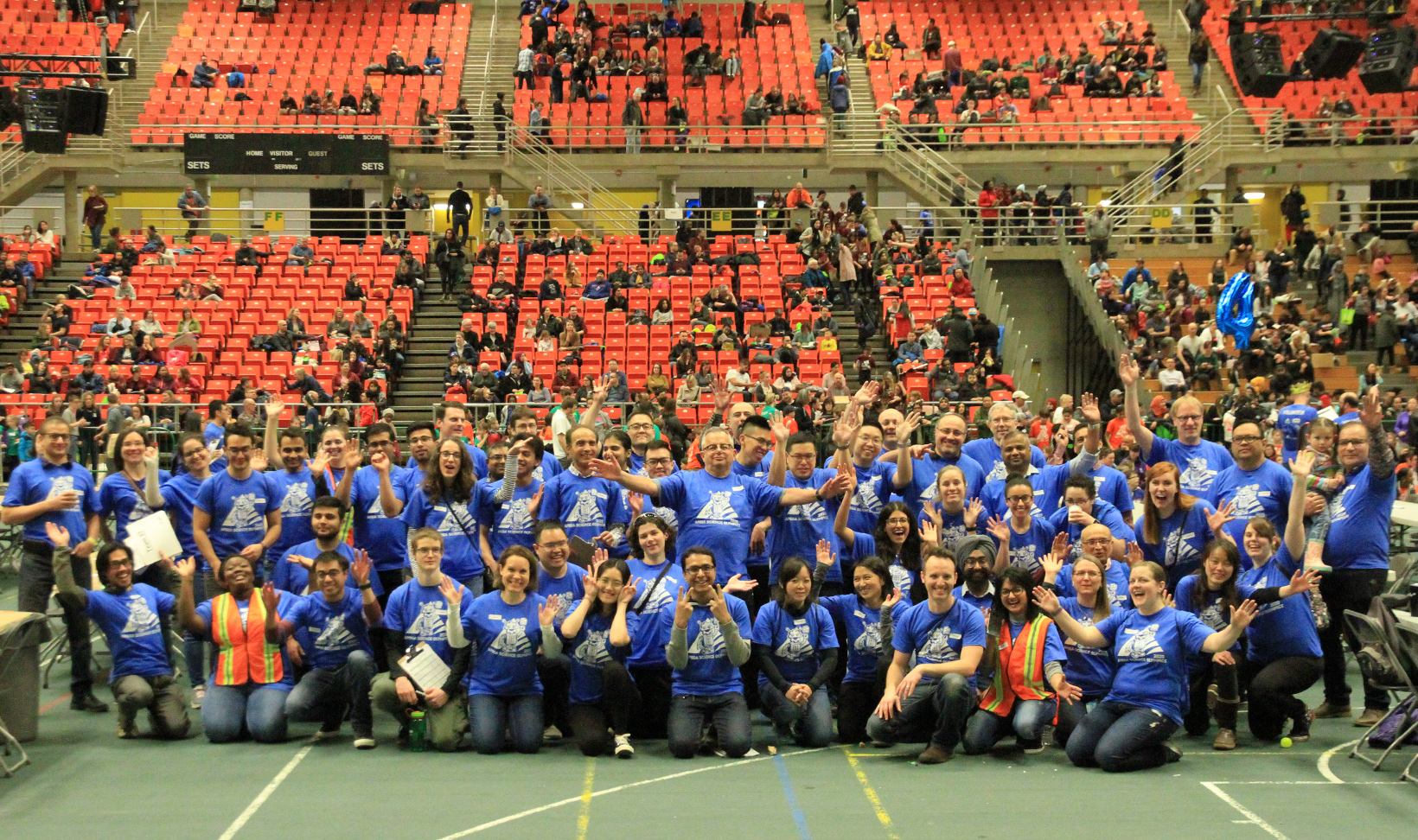 Get Involved
Whether you're an APEGA professional member or a STEM enthusiast with no professional experience, APEGA has volunteering opportunities for you. Connect with experts and colleagues through volunteering activities with K–12 students and aspiring engineers and geoscientists at the university level.
Volunteer for upcoming APEGA Science Olympics