APEGA Foundation Winds Down Operations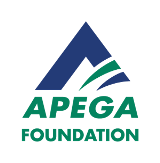 In October 2019, APEGA Council passed a motion to remove the APEGA name from the APEGA Foundation, effective December 31, 2019. This was shared with all members in an email. APEGA is finalizing details to provide members with an alternative to the Foundation to support the engineering and geoscience professions in a charitable manner.

As a result of Council's decision, the APEGA Foundation has decided to wind down operations. The Foundation is now in the dissolution process. Net assets are expected to be about $500,000, and the Foundation will be distributing those funds to qualified charities and non-profits. The Canada Revenue Agency restricts the disposition of these assets to charities whose mandates are somewhat aligned to the Foundation's. The final disposition must be approved by the CRA.

The Board of the APEGA Foundation is now accepting proposals for consideration for these funds. Among other things, the Board will consider if the proposal:
is Alberta-wide in reach and scope,
encourages STEM education in K-12 or universities, or continuing professional development for professional engineers and geoscientists,
promotes engineering and geoscience,
is deemed by the Foundation's board to be of high value, impact, or importance to the community, and
builds a long-term, sustainable legacy by leveraging donations and partnerships with others organizations.

The APEGA Foundation Board will reserve the right to make the final decision as to an appropriate recipient or recipients.

If you have a recommendation for a worthy recipient, please forward the name of the charity and the programs or projects that the charity would conduct to:

Shannon Ambrose, AF Administrator
700 2nd Street SW
Calgary, Alberta T2P 2W1

or

The deadline for receipt of proposals is Friday, February 28, 2020.