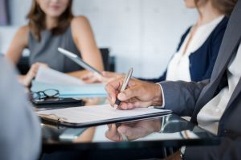 It's a new year, and with it come new opportunities to complete your continuing professional development (CPD) hours. If you're new to APEGA or need a refresher on what CPD means for you, read on.

What is the CPD program?
APEGA was one of the first engineering regulators in Canada to introduce a mandatory CPD program. This program ensures members engage in continuous learning and development at all stages of their careers, and it is becoming more common across all professions. At APEGA, this program applies to all professional members and licensees.

To comply with the program, you must complete at least 240 hours of professional development every three years, with at least 80 hours per year. Professional development topics must fall in at least three of six approved categories: professional practice, formal activities, informal activities, participation, presentations, and contributions to knowledge. You can find more information on the CPD program webpage.

When and where do I submit my CPD hours?
CPD hours must be submitted at the same time as your annual membership renewal each year. If you obtain more than 80 hours in a year, you can carry over the extra hours into the next two years.

You can submit your CPD hours by logging in to the Member Self-Service Centre.

What happens if I don't complete enough CPD hours?
Failure to complete your CPD hours can have significant consequences on your membership: APEGA Council has cancelled the registrations of several hundred professional engineers and professional geoscientists in the past year for failing to report their hours. If your registration is cancelled, you will be unable to authenticate work or to work independently, and the potentially lengthy reinstatement process may be costly.

We have a number of low-cost and no-cost CPD options online, and you can even receive up to two hours for voting in the 2020 APEGA Election.

Where can I learn more?
For more information on the requirements of the CPD program, visit the Continuing Professional Development Program page on our website.