A Century Well Built
2020 is a special year for APEGA. We are celebrating a century of serving the public interest through the regulation of the engineering and geoscience professions in Alberta. APEGA members play a critical role in building a sustainable and diversified economy by developing innovative solutions across all industries.
Learn more about how you can join us in celebrating A Century Well Built.
APEGA Stories ↗ Centennial Gear ↗ Partner Toolkit Centennial Videos Did You Know?
A Historical Fact About APEGA and Our Members
December's Trivia Fact: When did the annual salary survey begin?
The history of APEGA's Salary Survey
In 1949, the Association of Professional Engineers of Alberta (or APEA, as APEGA was then called) put together a committee to determine the feasibility of preparing a recommended salary schedule for professional engineers in Alberta.
In 1952, two groups of engineers submitted requests for APEA to assist in their salary negotiations. They were advised that APEA could not act as a bargaining agent, and that they should instead make their representations using the schedule and grades of minimum salaries adopted by Ontario, Quebec, and Alberta. The groups accepted the advice and carried their negotiations to a successful conclusion.
The creation and distribution of a salary questionnaire for members was authorized in 1953, with plans to circulate the results in a report to members each year. By 1954, all constituent associations across Canada were participating in an annual salary survey.
Today, APEGA continues to produce the Salary Survey, informing members and permit holders of current market trends and giving them the information they need to make solid business decisions. Highlights of the survey are provided free of charge to members electronically.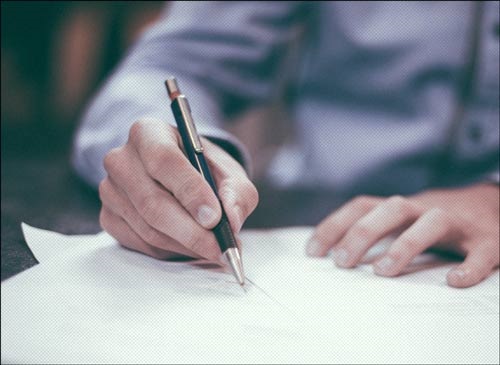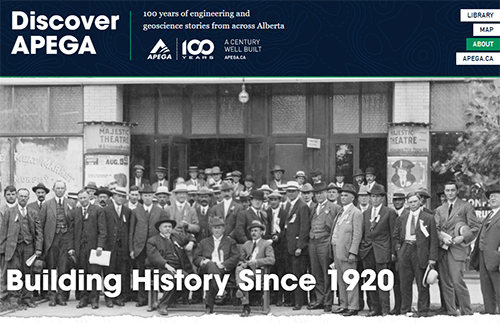 Discover APEGA and Our History
Do you know how Alberta's first female geoscientists chiselled, charted, and championed the way for women in the profession? How a tiny hamlet holds the key to landmine and explosives detection? How one city's breakthrough in transplant technology changed the global landscape of diabetes treatment?

As we celebrate our centennial, we're commemorating the many ways our members have shaped our province over the past 100 years—and we're bringing their stories to you. How much do you know about the history of engineering and geoscience in Alberta?
Social Media Partner Toolkit
You can help spread the word! We've created an e-toolkit that includes suggested copy and images for communication on your social media, websites, e-newsletters – wherever you engage with your community.
Contents include:
A PDF with background information and instructions
Four suggested messages with APEGA's social media handles and hashtags
30 image files (10 base images, each in 3 variations formatted for different social platforms)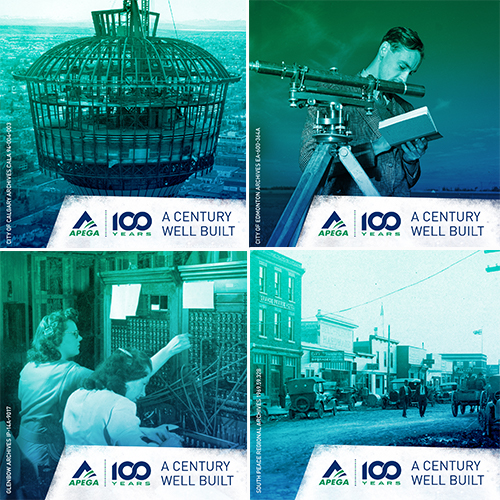 APEGA's Centennial in Video
Watch all of the latest videos, and check back often for new ones.
Centennial Gear
To celebrate a century of commitment to public safety and well-being, check out our centennial-branded clothing and accessories. See what we have—pride in your profession looks good on you! Order your custom APEGA centennial gear now.
Centennial Photo Contest
In June 2019, to celebrate our centennial year, we asked APEGA members to send us their best photos capturing the spirit of engineering and geoscience in Alberta. Our members enthusiastically answered that call: we received almost 200 photos exhibiting the fascinating province around us, and it was almost impossible to select the 13 best.
Check out the winners in the photo gallery.