Court Dismisses APEGA's Application Regarding Job Postings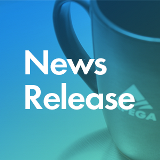 APEGA Public Function/Safety;Government Relations;Public;19 Regulatory;23 Legislation & Govt;24 Prof Practice;Software Engineering
On November 9, 2023, the Court of King's Bench Alberta issued a decision for the case of APEGA v. Getty Images Inc. and IStockphoto LP by its General Partner IStockphoto ULC and Octopussap Operating As Jobber.
The case pertains to the use of the protected title "engineer" in job postings by Jobber Inc. and Getty Images. Honourable Justice J.S. Little dismissed APEGA's application to the court.
Public safety is APEGA's top priority, and we will continue to use our regulatory tools to ensure engineering is only done by licensed individuals and companies. Currently we are reviewing the court's decision and are reserving further comment until we complete that process.
As the regulator of engineering and geoscience in Alberta for more than 100 years, APEGA continues to drive the province forward with courage and innovation. We are the largest regulator of self-regulated professionals in Western Canada, with nearly 70,000 registrants who safeguard the public welfare and contribute significantly to Alberta's economic success and quality of life.
Ruling citation: Alberta (Council of the Association of Professional Engineers and Geoscientists) v Getty Images Inc., 2023 ABKB 635
---
For more information, please contact Veronica Mora, Administrative Assistant, Communications at [email protected].