Voters Choose 2023–24 APEGA Council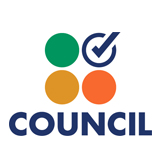 Voters have spoken in the 2023 Council election, choosing Tracey Stock, P.Eng.—an energy industry leader with more than 40 years of experience across Canada, the United States, and Southeast Asia—as their 2023–24 president-elect. Stock will serve in the president-elect role for one year before becoming president for the 2024–25 term.
The 2023–24 incoming president is Manon Plante, P.Eng., who was voted onto Council last year as president-elect. Joining her will be Margaret Allan, P.Eng., P.Geo., who was voted in as vice-president for the 2023–24 term. Outgoing President Lisa Doig, P.Eng., will move into the role of past-president.
Five other professional members were voted in as councillors:
Jason Vanderzwaag, P.Eng. (re-elected)
Geoffrey Kneller, P.Eng. (re-elected)
Mihaela Ciulei, P.Eng. (newly elected)
Ken Hawrelko, P.Eng. (newly elected)
Jeffrey Priest, P.Eng. (newly elected)
The new president and councillors will be sworn in during APEGA's annual general meeting (AGM) on April 28, 2023. All APEGA members are invited to attend this virtual event.
APEGA thanks outgoing councillors Darren Hardy, P.Eng., and RaeAnne Leach, P.Eng., whose terms expire at the AGM.
The 2023 Council election ran from February 6 to March 9, with 9,833 members casting their votes—a 17.6 per cent voter turnout.