People Meet Unlimited Possibilities at APEGA Nexus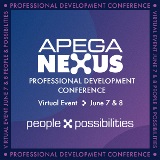 Attendees can look forward to an exciting virtual event at the APEGA Nexus 2023 conference, held on June 7 and 8, where they can explore the power of human connections and the limitless possibilities that arise from networking and collaborating.
In addition to thought-provoking sessions, attendees will be inspired by an incredible lineup of keynote speakers who are experts in their fields.
Keynotes to inspire your next innovation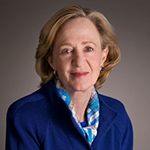 Our first keynote speaker at this year's conference is Dr. Susan Hockfield, the former president of Michigan Institute of Technology—the first woman and the first biologist to fill the role. With her extensive experience in academia, industry, and public service, Dr. Hockfield will offer attendees a unique perspective on how innovation drives growth and progress using examples of cutting-edge technologies developed from the intersection of biology and engineering in Living Machines: How the Next Tech Revolution Will Change Our Lives.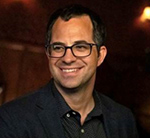 Dr. Jay Van Bavel, opening keynote speaker on day two, is a renowned social psychologist and professor who has conducted extensive research on the power of human connection. In his keynote, The Science of Collaboration: Why Working Together Matters, he'll explore how teamwork can lead to discovery and innovation, why collaboration matters and how to promote it within a group, and how to harness the power of a collective identity.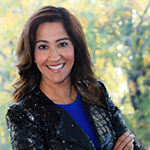 Dr. Shimi Kang, a clinical professor at the University of British Columbia, author, and psychiatrist, will close our conference. She is well-known for her research on the power of play and its positive impact on mental health, creativity, and innovation. Her keynote, The Power of Play, promises to inspire attendees to explore new possibilities and embrace play to unlock your potential and drive your progress.
Make connections to supercharge your career
The APEGA Nexus conference is a chance to hear from world-renowned experts—and an occasion to connect with others in virtual networking rooms. These rooms provide attendees with a space to meet, exchange ideas, and foster new collaborations, mentorships, and relationships to propel their careers. Networking topics include leadership, entrepreneurship, career development and transitions, and innovation. There will also be open networking opportunities. By engaging with peers, attendees can embrace the power of community, and unlock new growth.
APEGA registrants who attend can earn up to 53 continuing professional development hours of informal activity, which will provide an excess of hours that can be claimed or carried forward for up to two years.
By the end of the two-day conference, attendees will leave feeling energized and inspired by new insights and possibilities. Don't miss out on this incredible opportunity to hear from world-renowned experts and connect with your fellow professionals. Join a vibrant community dedicated to improving our world.
Until May 7, take advantage of early-bird rates and save 20% on registration.