Calgary Office Moving in October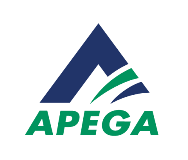 APEGA's Calgary office is moving to a new location in early October.
Currently located on Stephen Avenue, the APEGA office will be moving one block north to Bow Valley Square 2. This move comes after two years of planning and an extensive search in preparation for the end of our current lease in December 2022.
Taking advantage of the favourable Calgary real estate market, APEGA acquired the lease of a full floor at a lower rate than our previous lease. In addition, the new office provides 30 per cent more space than the current office.
"We're excited to welcome members to our new location," says Jay Nagendran, Registrar & CEO of APEGA. "Now that the APEGA offices have reopened to the public, we're pleased to provide an updated facility that will make it easier for our members and staff to fulfil their shared commitment to public safety."
New Calgary office address
Effective October 3, 2022
The Association of Professional Engineers and Geoscientists of Alberta (APEGA)
Bow Valley Square 2, Suite 3700
205 - 5th Avenue SW
Calgary, AB, T2P 2V7
Note: The Calgary office will be closed on Wednesday, September 28, and Thursday, September 29, for the move. All APEGA offices will be closed on Friday, September 30, for the National Day for Truth and Reconciliation.
More space, better service
More than 30,000 APEGA members live in the Calgary area, and as we return to in-person events, the new office is well-equipped to support our southern Alberta members.
The renovated space features a modern design, modular furniture, and a dedicated conference centre to accommodate professional development sessions and discipline hearings. Integrated audio-visual equipment will enable APEGA to host hybrid sessions that members can attend in person or virtually from their homes and workplaces across the province. APEGA will also be able to use the new building's tenant facilities, such as an outdoor terrace, for special member events.
As our membership continues to drive Alberta forward and the next generation of engineers and geoscientists joins the professions, this new location will enable APEGA staff to provide even better regulatory and non-regulatory support to our members.