APEGA Offers Condolences on Kamloops Residential School Victims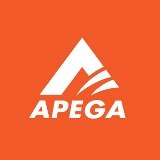 APEGA gives its deepest sympathies and condolences to the families, friends, and all Indigenous Peoples affected by the news of the 215 victims found at the former Kamloops Indian Residential School. Such tragedies must never be forgotten as Canada continues its work towards truth and reconciliation.
On this, the first day of National Indigenous History Month, APEGA encourages everyone to wear an orange shirt to promote awareness of the residential school system and show support of our members and all those affected by this cultural genocide.
You can go to the Indian Residential School Survivor Society for more information on the residential school system or if you wish to support the organization with a donation.
If you are a survivor or family member affected by the residential schools, you can call the National Indian Residential Schools Crisis Line at 1-866-925-4419 for support. It's available 24/7.