APEGA Member Appointed Board Chair for Innovation Entity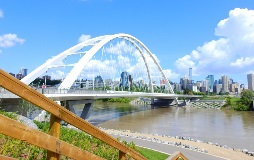 In May, Edmonton City Council approved the creation of an innovation entity that will support local entrepreneurs and be integral to the city's economic recovery from COVID-19.
On July 6, 2020, Edmonton City Council endorsed Naseem Bashir, P.Eng., as board chair candidate for the soon-to-be created innovation entity. The board will form and finalize the direction, strategy, and values of the new innovation entity.