This Good News Goes a Long Way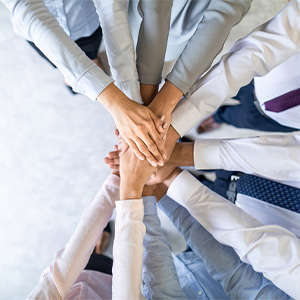 This year is a perfect example of how quickly organizations need to shift and pivot to a changing world. APEGA has met this challenge head-on and we now have the funding to ensure that our most important programs are ready for the "next normal."
APEGA is excited to announce we have received a grant from the Natural Sciences and Engineering Research Council of Canada (NSERC) to promote youth programs in Alberta. Deferred to 2021 due to the pandemic, the NSERC PromoScience Program will bring almost $250,000 over three years to support APEGA's science and engineering youth programs. More specifically, the grant will support APEGA's Science Olympics, STEMester, and Teacher Professional Development (PD) Program until 2023.
APEGA Science Olympics
The Science Olympics will continue to be held in larger venues such as the Universiade Pavilion (Butterdome) in Edmonton and the Olympic Oval in Calgary. The grant will also enable APEGA's 10 branches to increase their ability to hold larger Science Olympic events for rural communities. Registration for the 2021 APEGA Science Olympics (Edmonton and Calgary) is still scheduled to open in September 2020.
Teacher Professional Development (PD) Program
The NSERC grant means APEGA can continue growing the Teacher PD Program throughout Alberta, connecting K-12 curricula to careers in engineering and geoscience. The program delivers workshops and conferences designed to teach K-12 educators how to leverage engineering and geoscience to create and introduce relevant, curriculum-based activities into their classrooms.
STEMester
Following the success of the pilot program, APEGA plans to expand the STEMester program from one classroom to four across the province in 2021. The NSERC funding is critical as APEGA endeavours to show students the variety of career opportunities in engineering and geoscience. Through STEMester, students spend a semester learning their math and science courses by visiting some of Alberta's geological sites, engineering and geoscience office and field sites, and connecting with professional engineers and geoscientists.
Increasing APEGA's educational reach
Not only will the NSERC PromoScience Program funding enable APEGA to increase the reach of all three programs throughout the province, but it will also allow us to actively respond to challenging conditions and ensure we can continue to safely deliver our programs and events.
Stay tuned for more updates on how APEGA plans to continue promoting the importance of engineering and geoscience throughout the province.