Join us for APEGA's first-ever virtual AGM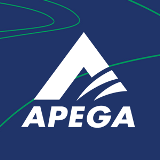 During the recent APEGA election, 98 per cent of voters approved an amendment to the APEGA bylaws authorizing meetings of the association, such as the annual general meeting (AGM), to be held in person, electronically, or as a hybrid of both.
As a result, APEGA will be holding its 2021 AGM as a fully virtual event on Friday, April 23.
To ensure a smooth event, APEGA Council approved special rules of order at the recent March 25 Council meeting outlining procedures to be followed before and during the meeting.
These procedures include:
Registration is open until 12 p.m. on Thursday, April 22. APEGA will identify registrants as voting or non-voting members and add them to the appropriate meeting platform.

Debate on motions will be conducted via telephone. Members who wish to speak on a motion can call a toll-free number—shared with eligible voting registrants in advance of the AGM—and address the assembly live.

Resolutions can be put forward during the New Business portion of the AGM. APEGA will provide a virtual resolution table in advance of the AGM. Potential resolutions will be reviewed by professional members and APEGA's parliamentarian to ensure they are in order. An email containing details on the virtual resolution table will be sent to all eligible voting registrants in advance of the AGM.

Register for the AGM
Pre-registration is required to attend the 2021 AGM. Deadline is 12:00 p.m. on April 22, 2021.