Time to update CPD hours for special consideration due to COVID-19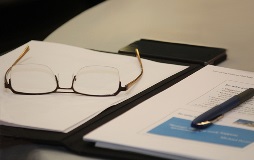 APEGA is implementing a new online system for how licensed professionals report their continuing professional development (CPD) hours, and APEGA Council has granted Special Consideration to all APEGA members due to the COVID-19 pandemic and the disruption of regular professional development activities.
The CPD annual requirement is lowered to 30 PDH (instead of 80 PDH) and 1 category (instead of 3 categories) for one CPD reporting period (out of three).
Each CPD reporting period is for the 12 months prior to the date of your annual membership renewal, therefore every member will have a different reporting period in which to claim Special Consideration.

You can refer to the email sent by APEGA on June 4, 2020 to determine which reporting period will apply to you.
The reporting period that qualifies for Special Consideration is dependent on the month and year of your membership start date and can fall between any of the following date ranges:
May 1, 2019 to April 30, 2020
June 1, 2019 to May 31, 2020
July 1, 2019 to June 30, 2020
August 1, 2019 to July 31, 2020
September 1, 2019 to August 31, 2020
October 1, 2019 to September 30, 2020
November 1, 2019 to October 31, 2020
December 1, 2019 to November 30, 2020
January 1, 2020 to December 31, 2020
February 1, 2020 to January 31, 2021
March 1, 2020 to February 28, 2021
April 1, 2020 to March 31, 2021

To ensure a smooth transition to the new online system, APEGA is asking all our licensed professionals to update their last 3 reporting periods and ensure they are meeting the minimum requirements of the CPD Program. Once this transition is complete, they will only have access to the current 2020 CPD reporting period and not the previous CPD reporting periods.
Log in to the Member Self-Service Centre
Standard CPD Requirements
As per the Engineering and Geoscience Professions Act, the CPD Program is mandatory for licensed professionals.
Review the CPD Program Guide to ensure your hours are reported accurately.
Licensed professionals are required to submit CPD hours to APEGA on an annual basis, even if they are participating in another jurisdiction's CPD Program.
APEGA registrants require 240 professional development hours (PDH) over three years (also known as "reporting periods").
APEGA registrants must show participation in at least 3 categories per each reporting period.
If you need more information, please visit the Continuing Professional Development Program webpage or email [email protected].