Peace Region Branch Golf Tournament
11:30 am - 9:00 pm
Register by September 5, 2019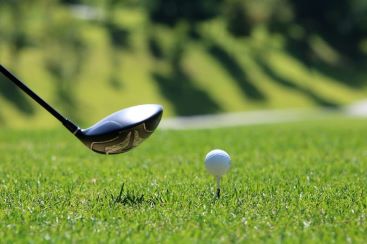 The APEGA and ASET Peace Region branches are pleased to invite you to their Annual Golf Tournament.
This tournament gives members of our organizations an opportunity to interact with their peers and colleagues across the various disciplines and industries in which they are involved. This event is not only for members of the Peace Region branches of APEGA or ASET: it is intended to encourage the interaction between people working at the various companies in and around the Peace Region with the many members of each of our organizations. Come out and socialize with your colleagues across the Peace Region!
Sponsorship opportunities are also available.
Where

The Dunes Golf & Winter Club

60042 TWP Rd 704A

County of Grande Prairie No. 1, AB
See on Google maps

Date

September 6, 2019

Time

11:30 a.m. - Registration

1:00 p.m. - Shotgun start

Cost

$150 Regular Rate

$35 Meal Only

Registration Deadline

September 5, 2019
To register for this event, you can click below to email Kraig Gramlick and Cassidy Trydal or call the Dunes Golf & Winter Club directly at 780.538.4333.