Professional Practice Standard for the Evaluation of Oil and Gas Reserves and Resources for Public Disclosure
12:30 pm - 2:30 pm
Register by October 16, 2018 - Seating is Limited!
This session is for APEGA members who evaluate, classify, report, or audit publicly issued reserve and resource reports that must adhere to the National Instrument (NI) 51-101 Standards of Disclosure for Oil and Gas Activities. This session will also benefit permit holder executives whose companies are required to follow the Canadian Oil and Gas Evaluation Handbook (COGEH).
We will discuss APEGA's Evaluation of Oil and Gas Reserves and Resources for Public Disclosure practice standard and how it aligns with the NI 51-101, the COGEH, and APEGA's Authenticating Professional Work Products practice standard.
Download the Professional Practice Standard (PDF)

Discussion points will include:
The need for independence for professional engineers and professional geoscientists in their technical work when characterizing reservoirs and pore-fluid volumes, as defined in the COGEH.
A common set of definitions, technical principles, and practices that enable engineering and geoscience professionals to ensure their reservoir reports are fit for purpose as defined in the COGEH and as required by the NI 51-101.
Why reserve and resource reports must be validated by independent, third-party APEGA members.
About the Presenter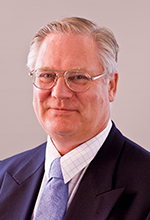 Tom Sneddon, P.Geol., retired recently as the Director of Geoscience for APEGA. For more than 30 years, he has been a member of the Canadian Society of Petroleum Geologists (CSPG) and the Canadian Society of Exploration Geophysicists (CSEG). Working with government and industry, Tom's broad geoscience experience includes experimental watershed research, hydrology, hydrogeology, environmental geology, oil and gas prospect development, drilling programs, and extensive field work in minerals exploration and development.
Readers of the CSPG Reservoir, CSEG RECORDER, the Canadian Association of Geophysical Contractors The Source, and APEGA's The PEG have seen Tom's numerous articles on the role of the professional geoscientist. He is currently editor for the CSPG Reservoir and President of BJT Geoscience Associates Limited in Calgary.
Where

Windsor Conference Centre

APEGA
2200-700 2 St SW
Calgary

Date

October 17, 2019

Time

12:30 to 2:30 p.m.

Session begins at 1:00

Speaker

Tom Sneddon, P.Geol.

Cost

Free

Eligible PDH

1.5

Registration Deadline

October 16, 2019