Webinar | Presentations to Non-Technical Audiences Made Easy
Register by November 20, 2023
Engineers may be great at many things, but delivering presentations on our work before a non-technical audience is rarely one of them. Learn simple techniques that help your audience leave your talk thinking, "It's simple; I understand; I agree." While getting great at presenting takes time, effort, and practice, there should be no reason for us to still be bad at presenting after this session.
Learning objectives:
Gain insight on a presentation mindset that drastically improves your chances for a successful presentation.
Understand why typical engineers aren't effective at delivering presentations to non-technical audiences.
Learn three simple presentation lessons that you can apply now, and improve your presentations now.
This session will be held through ON24.
About the Speaker
Antonio Neri Echevarria, P.Eng., M.Sc., MBA, PMP, PMI-PBA, currently works as a senior energy engineer with the City of Calgary. Before migrating to Canada in 2011, he worked as an electrical engineering professor and as a senior executive in various roles in industry and government. Teaching honed his skills in simplifying and being clear. As an executive, he learned to translate technical things into terms that management could understand. He published a book—The Eloquent Engineer—in which he shares lessons, stories, and insights from experiences that bridge engineering and management.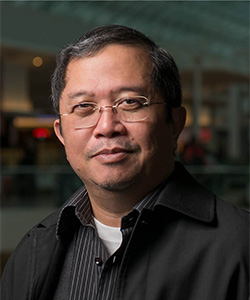 Speaker:

Antonio Neri Echevarria, P.Eng, M.Sc., MBA, PMP, PMI-PBA

Cost:

Free

Eligible CPD Hours:

1

Registration Deadline:

November 20, 2023