Webinar | #SafeSocial: Social Media's Impact on Mental Health
Register by October 1, 2023
Studies show the average person spends up to six hours per day on social networking sites, and younger people spend even more time than this. While social media enables connections and collaboration at an unprecedented scale, there's also a dark side to this networked world that's laced with addiction, depression, harassment, and more. By every measure, social media is a risky behaviour, like drugs, alcohol, or even driving. Since it's not going anywhere, abstinence might not be an option, but you can still practice #SafeSocial. How is this activity we spend so much time doing actually affecting how we think and feel? What is happening out there in the social media world and how does it influence our mental health and the mental health of our youth?
Learning objectives
M

ake the connection between risky behaviours, like driving or drugs, and social media use.

Describe at least three major factors on social media that create the environment for mental health issues to arise (stressors).
Explain up to six negative effects or "risks" of using social media to your mental health.
Identify the 5 Steps Towards #SafeSocial for improving your experience online.
Identify the steps you can take to improve the online community for everyone.
For any questions about this event, please contact [email protected].
This session will be held through ON24.
About the Speaker
Bailey Parnell is the founder and CEO of SkillsCamp, a soft-skills training company, and was named one of Canada's Top 100 Most Powerful Women. Bailey is a two-time TED speaker with more than four million views, an award-winning and internationally recognized entrepreneur, an active humanitarian, and one with a talent for helping people develop the skills they need for success. Her work and expertise have been featured in Forbes, Good Morning America, Fox, and more. Bailey is currently working on her EdD in learning and organizational change at Baylor University. Previously, she completed her master's in communications and culture at Toronto Metropolitan University with research looking into social media's impact on mental health, the results of which she's presented in multiple global forums and turned into her signature 5 Steps Towards #SafeSocial and connected non-profit of the same name.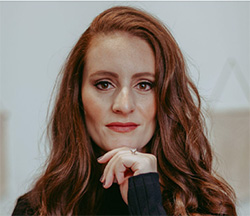 Speaker:

Bailey Parnell, MA, EDD Candidate

Cost:

Free

Eligible CPD Hours:

1

Registration Deadline:

October 1, 2023