Webinar | Is Canadian Oil Really Dirty?!
Register by September 18, 2023
Alberta's oilsands have long been a subject of criticism by environmental activists as dirty oil resources. Here, an overview of the characteristics of oilsands and their environmental impact is presented in order to clarify the subject matter. Oilsands' chemistry, together with GHG emissions, tailing ponds, toxicity, and spills of diluted bitumen products, will be discussed. A comparison with other crude oils will be given, as well. It is important to look for alternatives and mitigation methods to boost the quality and marketability of oilsands products. Some new technologies are introduced accordingly.
Learning Objectives
The effect of oil structures and constituents on toxicity and environmental impacts
Environmental impacts associated with the processing of oil
Alternatives to boost the quality and marketability of oilsands
Takeaway
Toxicity: oilsands vs conventional oil
Contamination caused by oilsands spills
Contamination from oilsands processing
This session will be held over Zoom.
For any questions about this event, please contact [email protected].
About the Presenters
Shiva Zohrehvand, P.Eng., holds a PhD in chemical engineering. She has worked in academia as well as in industry and has more than 15 years of experience in applied research and teaching. Her main research interests include water and wastewater treatment, oilsands, and polymeric material synthesis and development. Shiva is a professional engineer with APEGA and a professional chemist with the ACPA.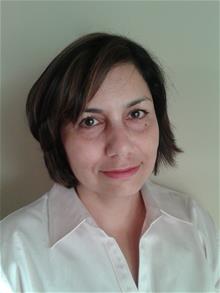 Nasser Sallamie, P.Eng., holds a PhD in chemical engineering with diverse exposure to chemical, mechanical, environmental and reservoir engineering disciplines. He is a consultant with more than 16 years of experience in engineering, applied research, and teaching at different Canadian and international organizations with a passion for problem solving. He has worked in areas such as EOR, water chemistry, water quality, water treatment in EOR, emission control, heat transfer, and combustion. Nasser is a professional engineer registered with APEGA.
Speaker:

Nasser Sallamie, P.Eng., PhD, and Shiva Zohrehvand, P.Eng., PhD, P.Chem.

Cost:

$90.00

*student pricing available

Eligible CPD Hours:

2

Registration Deadline:

September 18, 2023