Webinar | Isolation Techniques in Piping Systems to Prevent Major Loss Incidents
Register by June 12, 2023
The topic of this session remains a hot point of discussion in the design, operations, and maintenance activities of all industries in Alberta. The specific body of expertise relevant to this presentation is Part 15 Managing the Control of Hazardous Energy, Section 212 and Section 215.4.
Section 215.4 in Part 15 of Alberta's Occupational Health and Safety Code has requirements (legislated law) that specifically and strictly apply to professional engineers practising in Alberta as it relates to the isolation of pipes and piping. Although the scope of the requirements applies when workers dismantle piping, this begins with good design and carries through with good planning practices for new construction (green fields), retrofit designs (making new construction tie-ins into existing operating systems), and maintenance activities (routine or shut-down and turn-around).
Inadequate isolations when dismantling can put people, the environment, and the business at risk. Although the requirements have the direct intent of protecting people, many significant process safety loss incidents and near-miss incidents have happened because the isolation for work was deficient.
Learning Objectives:
Explain the requirements of Alberta's Occupational Health and Safety Code Part 15, Section 215.4.
Explain and specify isolation requirements for safe work.
Differentiate between double block and bleed valves and double isolation and bleed (DIB) valves, and determine the acceptability of DIB-1 and DIB-2.
Apply a generic work process for developing alternate means for certification.
Assess your facilities and operations for compliance with the code requirements.
Intended Audience:
Designers involved in the design of process piping systems and specification of process valves.
Planners involved in the coordination of new or retrofit construction or operations and maintenance activities on process equipment, and the supervisors who authorize those activities.
Production, maintenance, construction, and project managers who oversee those activities.
This session will be held over Zoom.
For any questions about this event, please contact [email protected].
About the Presenter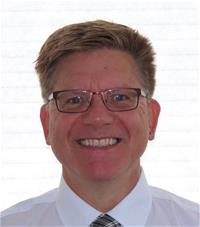 John R. Cocchio, P.Eng., is an industrial professor at the David and Joan Lynch School of Engineering Safety and Risk Management, Faculty of Engineering at the University of Alberta. John has been teaching senior engineering students at the University of Alberta for four years. He is also the principal of GoSafetyPro, which offers expertise in the areas of occupational safety and process safety risk management. His expertise is based on more than 30 years of petrochemical manufacturing industry experience in a broad range of process technologies in several world-scale petrochemical and plastics manufacturing plants.
Speaker:

John R. Cocchio, P.Eng.

Cost:

$90.00

*student pricing available

Eligible CPD Hours:

2

Registration Deadline:

June 12, 2023