Webinar | Digital Signatures
Register by April 11, 2023
As organizations move from paper to electronic filing, one of the key challenges in this transformation is the authentication of these files. During this session, you will discover the diverse types of digital signatures and how they can be used to sign distinct types of documents as a person, a professional, a department, or an organization.

APEGA Digital Signatures is powered by Notarius.

When you participate in this session, you will learn how to:
Explain the distinct types of signatures, from paper to electronic and digital signatures.
Demonstrate what a digitally signed PDF looks like.
Review APEGA Digital Signatures and the productivity software suite available to members.
Review the ROI and workflow of digital transformation within a corporate environment.
Validate and accept digitally signed documents.
Identify a modified PDF.
Digitally sign data files, like BIM, Excel spreadsheets, and email.
You will also see how an energy agency saved more than one million dollars per year after completing their digital transformation and learn how a transportation agency undertook the digital transformation process.
For questions about this event, please contact [email protected].
About the Presenter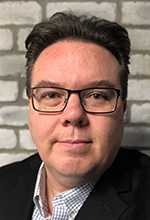 Marc St-Jacques is the vice-president of sales at Notarius. He holds a bachelor's degree in communication studies and has been working in the field of information technology for the past 20 years. Specializing in digital authentication solutions since 2009, Marc has personally assisted thousands of engineers to become more proficient in the digital authentication of electronic drawings.
Speaker:

Marc St-Jacques

Cost:

Free

Eligible CPD Hours:

2

Registration Deadline:

April 11, 2023