Webinar | Smell Something? Using Airdar's Breakthrough Technology to Pinpoint Odour
Register by April 3, 2023
Nuisance odours are a major concern in many industries, causing friction between operators and the communities that surround them. But while odours are easy to detect, determining "what smells" and how to fix it is a massive challenge for many facilities. If operators attribute the smell to the wrong source, they run the risk of wasting valuable resources.
Airdar technology addresses this challenge by applying advanced analytics to ambient concentration data collected at multiple locations, combined with wind data. This innovative technology has been used to determine the true source of odours caused by hydrogen sulphide, and how to manage them, at the Fisk Creek Wastewater Treatment Plant in Calgary and at the Cleanit Greenit composting facility in Edmonton.
In addition to odour management applications, Airdar technology has been used for emissions monitoring in the oil and gas, chemical, and waste management industries with great success. These projects have resulted in significant greenhouse gas emission reductions, cost savings, and improved safety at client facilities.
This session will be held over ON24.
For any questions regarding this session, please contact [email protected].
About the Speaker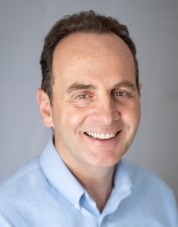 With 25 years of experience in emissions monitoring, Dennis Prince, P.Eng., M.Sc., is the inventor of Airdar technology and the CEO of Airdar Inc. Dennis has led numerous projects to remove the uncertainty around odours and other emission-related problems.
Dennis obtained a master of science in environmental engineering in 1993 from the University of Alberta. His experience includes eight years working as an environmental consultant, during which time he led the development of a personal monitor capable of measuring hydrogen sulphide in the low ppb range.
He is also the inventor of a slow sand filter that addresses the difficulties faced by rural communities in obtaining clean drinking water. In 2003, Dennis realized that he could use ambient air concentration data to visualize plumes of airborne compounds and track them back to their sources. Since then, his focus has been on developing Airdar to help industry resolve emission problems to protect the environment and the people in it.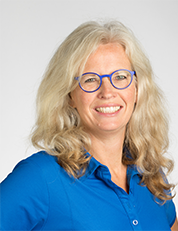 Kirstin Castro-Wunsch is a professional environmental engineer and compost expert. Her expertise lies in the area of integrated waste management and she has more than 30 years' experience in the composting industry. Kirstin has designed, operated, and owned several compost facilities. She is a long-time member of the Recycling Council of Alberta and the Compost Council of Canada, helping to establish regulations regarding composting practices in Alberta.
She ran the Red Deer Composting Site for 15 years and currently is CEO of Cleanit Greenit Composting Systems Inc., which has served Edmonton businesses and the surrounding municipalities for more than 25 years. Kirstin piloted the Green Cart and Public Communication program in the communities of Stony Plain, Spruce Grove, Fort Saskatchewan, and Devon, and she has authored Integrated Waste Management reports for many municipalities in Alberta including Strathcona County, City of Edmonton, and Beaumont. In addition, Kirstin has written numerous studies on economic instruments regarding environmental policies for the provincial government. She continues to work on leading projects to shape Alberta's green future.
Speaker:

Dennis Prince, P.Eng., M.Sc., & Kirstin Castro-Wunsch, P.Eng.

Cost:

Free

Eligible CPD Hours:

1

Registration Deadline:

April 3, 2023