Calgary Branch PD Luncheon | "Climate Debt" The Role of Engineers
Register by March 31, 2023
The United Nations Climate Change Conference that took place last November—COP27—included a breakthrough agreement to provide "loss and damage" funding for vulnerable countries hit hard by climate disasters.

Creating a specific fund for loss and damage marked an important point of progress, with the issue added to the official agenda and adopted for the first time at any global climate gathering.

Governments agreed to establish new funding arrangements, as well as a dedicated fund, to assist developing countries in responding to loss and damage. Governments also agreed to establish a transitional committee to make recommendations on how to operationalize both the new funding arrangements and the fund at COP28 at the end of this year, while there was consensus to catalyze technical assistance to developing countries that are particularly vulnerable to the adverse effects of climate change.
Engineers will be deeply involved in all aspects of for what purpose, where and how the funding is used to deploy technologies. Engineers, technologists, and builders will be directly involved via the need for significant support from major engineering organizations around the world. There is much talk about building back and building up better in terms of infrastructure for climate resilience, but there is also a risk of not taking into account local factors that can make or break the effectiveness of engineering goods and services in politically, economically, and socially adverse conditions.

The presentation will cover:

a) What loss and damage (L&D) and proposed mechanisms related to climate adaptation and mitigation are
b) The role of Canadian technology and engineering companies and provincial and federal governments in L&D
c) Scenarios of how this may play out over the next five years in terms of technology and engineering
d) The role APEGA members have in regards to L&D on the road to COP28
d) Discussion and Q&A
Registration begins at 11:30 a.m. and the speaker starts at 12 p.m.
For any questions about this event, please contact [email protected].
About the Presenter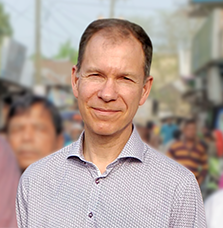 Brian Harrigan is a McGill engineer with an MBA from the University of Ottawa. His 25+ years of experience span the not-for-profit and private sectors in engineering and international development capacities. He has founded and led his own organizations, and held CEO and executive level positions with organizations such as Cuso International, Nutrition International, and Deloitte.
Hailing from Quebec, Brian is fluent in French and English. He has worked in more than 30 countries around the world and several in Africa. He has a curious and inquisitive mind adept to tackling the complex problems that Engineers Without Borders Canada addresses.
Where:

The Association of Professional Engineers and Geoscientists of Alberta (APEGA)
Bow Valley Square 2, Suite 3700
205 5th Avenue SW
Calgary AB T2P 2V7

Speaker:

Brian Harrigan, MBA

Cost:

$20 - APEGA members

$25 - Non-members

$15 - Students

Light lunch is included.

Eligible CPD Hours:

1

Registration Deadline:

March 31, 2023