Webinar | Erosion and Sediment Control
Register by March 20, 2023
Erosion and sediment control (ESC) have entered into the equation as mandatory prerequisites for construction projects across Alberta. Each and every project must achieve success and compliance, but the challenge is to do so within a reliable process and competitive environment. There are recent successes, approaches, and best practices to envision, contract, design, and deliver compliant water-quality outcomes with adequate due diligence: scoping, design, contracting, construction inspection, and monitoring and assurance. This session will outline the current best practices for incorporating ESC best practices in a manner that is predictable, reliable, affordable, and effective.
This session will be held on ON24.

For any questions regarding this session, please contact [email protected].
About the Speaker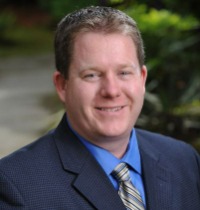 James Kay, P.Eng., CPESC, CPSWQ, is a professional engineer who has been designing, administering, and approving land development and municipal engineering projects across Canada since 2001. James and his teams deliver construction projects including municipal works, subdivisions, townhouses, commercial plazas, and industrial and institutional projects. James has earned distinction and accreditation in the fields of consulting engineering, project management, environmental design, water and wastewater, and erosion and sediment control.
James is currently the development engineering manager with the City of Kelowna and has served previously as a consulting civil engineer to the private sector. He has taught civil engineering at both Okanagan College and the University of British Columbia Okanagan, as well as courses for Engineers and Geoscientists BC, Vancouver Island University, and the Erosion & Sediment Control Association of Canada. He is a certified professional in erosion and sediment control and a certified professional in stormwater quality, and he has held leading roles within IECA, ESCA-BC, and ESCA-Canada.
Speaker:

James Kay, P.Eng., CPESC, CPSWQ

Cost:

Free

Eligible CPD Hours:

3

Registration Deadline:

March 20, 2023