Fort McMurray Branch AGM & Speaker | Building Inclusive Environments: Cultural Competency
Register by March 8, 2023
Building inclusive environments requires layers of understanding between ourselves and those around us.
One way to build an inclusive environment is to practise cultural competency in our respective settings. Cultural competency is the ability of individuals to respond with awareness and respect to all people of diverse backgrounds. It allows us to develop the skills to communicate, problem solve, educate, and work as a team effectively in a culturally diverse setting. In this presentation, APEGA's equity, diversity, and inclusion staff will provide activities and learnings that will highlight how cultural competency affects how we interact with each other and how we feel in these interactions, and the presenter will explain how we can resolve misunderstandings or conflict by applying the cultural competency lens.
Following the presentation, the annual general meeting of the Fort McMurray Branch will be held.
For any questions about this event, please contact [email protected].
About the Presenter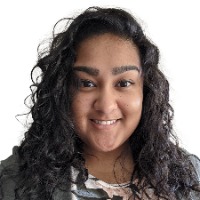 is an equity, diversity, and inclusion (EDI) coordinator with APEGA. She is responsible for planning, coordinating, and executing tasks aimed at advancing gender equity within the engineering and geoscience professions in Alberta. Sheryl holds a bachelor's degree of science in materials engineering from the University of Alberta and has technical experience as an engineer-in-training in the corrosion sector. Her background with EDI stems mainly from her time with ATCO as a lead for the Visible Minorities Subcommittee for the Utilities Division. Her group fuelled initiatives geared towards generating awareness and addressing issues surrounding racialized groups in the workplace. Sheryl is currently working towards earning both her professional engineer designation and the Canadian certified inclusion professional designation.
Where:

MacDonald Island Park
1 CA Knight Way
Fort McMurray AB T9H 5C5

Speaker:

Sheryl Rasie

Cost:

$40 per person (includes dinner)

Eligible CPD Hours:

1.5

Registration Deadline:

March 8, 2023