Webinar | Revised Practice Guideline: Selecting Engineering and Geoscience Consultants

Register by March 2, 2023

The Lakeland Branch is proud to have APEGA's Practice Standards team present on the revised practice guideline Selecting Engineering and Geoscience Consultants.

A professional practice guideline provides professional practice advice and best practice recommendations to help permit holders and licensed professionals meet their professional obligations.

In this session, we discuss the revised Selecting Engineering and Geoscience Consultants (v2.0, April 2022) practice guideline and go through the six steps of the qualifications-based selection process. Case studies will be presented for consideration and attendees will have multiple opportunities to ask questions.

Please review the practice guideline prior to attending the session. To view all publications, visit the practice standards, bulletins, and guidelines web page.

For any questions about this event, please contact [email protected].
About the Presenter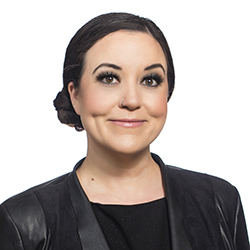 Kirsten Merle, P.Eng., joined APEGA as an engineer, admissions, in 2019 and moved into the Professional Practice department as aprofessional practice advisor in late 2020. Now, as practice standards manager, she oversees the development and maintenance of APEGA practice standards, guidelines, and bulletins, and regulatory-focused educational materials. She obtained her bachelor of science in materials engineering from the University of Alberta in 2002. Kirsten's engineering experience of 20 years includes design and project management in the oil and gas sector, forensic engineering, commercial structural steel, and quality assurance and quality control management. Two projects that stand out are overseeing the structural design and install of a Buddhist temple shaped like a lotus flower and the Enoch Cree Nation's K-12 school with a tipi entrance. Kirsten is also a director-at-large with IndigeSTEAM, an organization that provides Indigenous-led and culturally relevant programming in STEM/STEAM for Indigenous youth.
Speaker:

Kirsten Merle, P.Eng.

Cost:

Free

Eligible CPD Hours:

2

Registration Deadline:

March 2, 2023