Webinar | Protecting Innovation
Register by March 1, 2023
This session will discuss steps professionals can take to secure and defend rights to their innovation. The presenters will answer questions and discuss how to strategically build an intellectual property (IP) portfolio. The session will also focus on avoiding inadvertent loss of IP rights.
Learning Objectives:

The basic forms of IP rights, including patents, designs, trademarks, and trade secrets
Factors to consider when deciding what type of protection fits your needs
How to clarify ownership of IP rights for businesses, employees, and independent contractors
How to avoid potential landmines in the process
Dispel common myths about patents and trademarks
This session will be held through ON24. For any questions about this event, please contact [email protected].
About the Presenters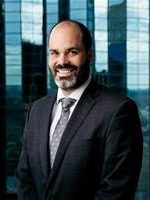 Patrick Laycock is a patent attorney registered with the Canadian and U.S. patent offices. Before law school, he obtained an education in electrical engineering and optics. His legal practice focuses on patents, particularly in the fields of electronic, computer, software, optics, and mechanical inventions. Patrick regularly assists companies of all sizes with strategic development of patent portfolios. He advises clients on issues relating to patent eligibility, validity, and infringement.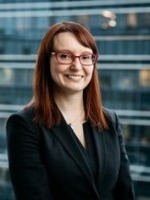 Dr. Angela Keuling is a registered Canadian and U.S. Patent Agent as well as a registered Canadian Trademark Agent. She completed her PhD in medical genetics at the University of Alberta. Prior to joining Parlee McLaws, Angela worked for eight years in IP management in both industry and government, including at a biotechnology company, a small startup, and at Alberta Innovates-Technology Futures (now Alberta Innovates). Her current practice involves filing and prosecution of patent and trademark applications in a variety of fields.
Speaker:

Patrick Laycock & Dr. Angela Keuling

Cost:

Free

Eligible CPD Hours:

2

Registration Deadline:

March 1, 2023