Virtual Info Session | APEGA Group Mentoring
Register by February 23, 2023
Are you interested in group mentoring? Do you want to help APEGA with a test run of a new initiative?
If you are interested in finding out more, please sign up for this virtual info session where we will discuss this group mentoring initiative. By signing up for this information session, you will be learning more to see if you are interested in participating in a test run of group mentoring. You are not required to participate in the test run if you attend this session.
We will discuss general expectations and next steps in this session. At the end of the session, we will be asking those who are interested in participating to let us know they would like to move to the next step of this initiative.
About the Presenters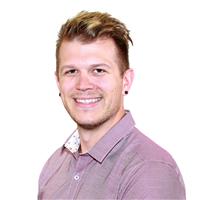 AJ Conway, B.Ed., is APEGA's mentoring and networking coordinator. His portfolio includes overseeing APEGA's mentoring program and developing in-person and virtual networking experiences. With a background in education, creating opportunities for lifelong learning and collaboration is his passion.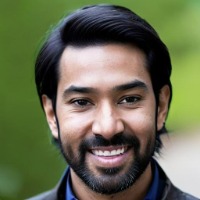 Chris Lalchan, P.Eng., is an executive coach and founder of Empowered Synergy Executive Coaching. Chris has more than 14 years of progressive technical experience in engineering, management, and technical leadership working in Canadian energy services. Notable career achievements include establishing a competency-based training program for technical staff, designing stimulation techniques representing over $130M in revenue, and research contributions as the lead author and co-author on two publications with the Society of Petroleum Engineers.
Chris's passion for strength-based learning and people development led him to the professional coaching industry. He earned his graduate certificate in executive coaching from Royal Roads University in 2019 and his associate certified coach designation with the International Coaching Federation in 2020. In addition, Chris has provided more than 500 hours of non-directive coaching to emerging leaders, entrepreneurs, and senior management teams.
As a thoughtful, reflective, continuous learner, Chris establishes meaningful connections through a non-directive coaching style. His people-centred approach empowers clients to recognize their growth potential and accelerates personal development. Chris is fascinated with how technical minds think and serves as a catalyst, enabling leaders to apply their technical skills to interpersonal interactions, creativity, ideation, and innovation.
Speaker:

AJ Conway & Chris Lalchan, P.Eng.

Cost:

Free

Eligible CPD Hours:

1

Registration Deadline:

February 23, 2023