Webinar |Business Development Skills for Technical Professionals
Register by February 6, 2023
When it comes to business, there are only three possible sources:
1. new business from new clients (strangers)
2. new business from existing clients (keepers)
3. new business from past clients (deserters)
Active representation leads to active client participation!
Therefore, it is vital that technical professionals be active in business development with the right process and plan. The process for getting leads and transitioning them into paying customers is different for each category, and this presentation will provide protocols and processes to be successful in each.
This session will be held over Zoom.
For questions regarding this session, please contact [email protected].
About the Presenter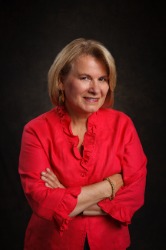 Alice Wheaton is an inspirational, motivating, and humorous presenter and the author of six books and numerous other success tools. For the past 20 years, Alice has worked with corporations throughout North America, the Pacific Rim, Latin America, and Europe to provide the knowledge and skills that help her clients create new opportunities and close more sales. She works with a variety of companies, including tech startups, scientific and engineering firms, accounting firms, banks, manufacturing firms, and government. Her specialization is in helping engineers and technical experts be more effective at driving revenue. Through sales process analysis and refinement and group or one-to-one coaching, she shows managers and experts alike how to employ proactive business development to help them serve the client better, bypass their own "sales resistance" and produce results for the organization. Alice loves her work, and it shows during every presentation!
Speaker:

Alice Wheaton, BScN, MA

Cost:

$112.00

Eligible CPD Hours:

3

Registration Deadline:

February 6, 2023