Webinar | Transforming Capital Project Execution with Lean and Integrated Project Delivery
Register by November 29, 2022
Lean thinking and management have developed as alternatives to traditional ways of managing projects and operations. In the last 30 years, the construction industry has made big strides in adapting lean product development and manufacturing practices to construction. The Construction Industry Institute's Final Report 341 on Integrated Industrial Project Delivery provides fresh motivation for us to consider applying lean thinking and management holistically, for the purpose of achieving superior project outcomes.
In this webinar, Jayne Nichols, P.Eng., LBC, and Anand Nicodemus, P.Eng., from Fluor, will discuss the motivation for applying lean methods and integrated project delivery (IPD), define the paradigm shift, and describe the characteristics of lean and IPD with real examples. They'll end on a note of optimism by providing evidence of its success from Fluor's portfolio of projects and hope for a future full of exciting possibilities.
Brought to you by the Calgary Branch. Everyone is welcome to attend.
For any questions about this event, please contact [email protected].
About the Presenters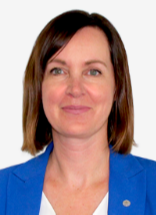 Jayne Nichols, P.Eng., LBC, is based in Fluor Canada's Calgary office. Jayne has more than 24 years of energy and renewable energy project experience in mechanical engineering, construction, quality, and continuous improvement. She first used lean as an engineering department manager and quickly became aware of its transformative power. Jayne decided to dedicate her time to propagating lean principles, and since then she has coached dozens of Fluor teams in implementing lean methods in their design and construction.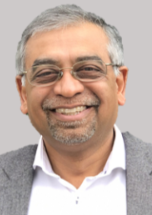 Anand Nicodemus, P.Eng., is a lean sensei at Fluor. Teaching lean became his life's mission after he successfully led a deployment in 1994 as the general manager of a technology company. With lean, Anand was able to double the revenue in a market that was shrinking by half year-over-year. Since then, he has taught lean thinking and management in more than 80 organizations across multiple industries in 12 countries and helped them improve strategy and operational performance.
Speaker:

Jayne Nichols, P.Eng., LBC, and Anand Nicodemus, P.Eng.

Cost:

Free

Eligible CPD Hours:

1

Registration Deadline:

November 29, 2022