Webinar | Managing Productivity on Virtual Teams
Register by October 24, 2022
Productivity was often measured by how many hours an employee spent in the office. Working with a virtual team means that measurement is not meaningful. How do you ensure your team is clear on their performance objectives? How can they determine from their home office if they are on track or not? What's the best way to check in without making them feel like you are micromanaging them? This workshop will answer those questions and provide a solid framework to implement with the whole team. Join this interactive session to explore tools managers can use to set their virtual teams up for success.
Learning objectives:
Identify key performance indicators with each virtual team member jointly.
Learn an effective followup conversation process with your virtual team, without micromanaging them.
Design key performance indicator measurements for each virtual team member.
This session will be held over Zoom.
For any questions regarding this session, please contact [email protected].
About the Speaker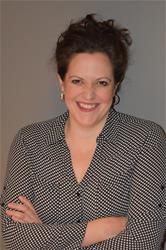 Pauline Perreault is a passionate business owner, speaker, and facilitator. For the past fourteen years, she has been running Jump Outta Bed Inc., a business that focuses on helping employers attract, train, and keep their people. Pauline's expertise in facilitation includes a variety of topics: communication skills, leadership, time management, and team development. Previous seminar participants will tell you her classes are entertaining, informative, and actionable.
She is a graduate of the University of British Columbia with a B.Comm. in marketing and international business. Avenue Magazine named Pauline one of Edmonton's top 40 under 40. She is an active member of Rotary International and served as the Edmonton South Club President.
Speaker:

Pauline Perreault

Cost:

$90.00

Eligible CPD Hours:

2

Registration Deadline:

October 24, 2022