Webinar | Why People Don't Follow Procedures
Register by October 12, 2022
If you have been frustrated with colleagues, team members, or managers who don't follow procedures or instructions, this webinar is going to give you some relief!
Dr. Marie Gervais will guide you through three possibilities for why people don't follow procedures—you, the system, and them—and provide remedies for each.
About the Speaker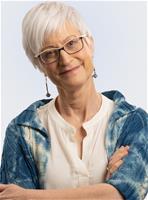 Marie Gervais, PhD, is a Certified Emotional Success Coach and Certified Training and Development Professional at Shift Management Inc. She has a doctoral degree in culture and learning in the workplace and is the author of The Spirit of Work: Timeless Wisdom, Current Realities. She has trained and coached more than 500 supervisors, managers, and business owners for career and business success, hosts the Culture and Leadership Connections podcast, and publishes on topics like the future of work, communication, and psychological workplace safety.
Where:

Virtual

Speaker:

Dr. Marie Gervais

Cost:

Free

Eligible CPD Hours:

1

Registration Deadline:

October 12, 2022