Webinar | Dual Career Planning in Two-Career Households
Register by October 9, 2022
More than two-thirds of couples in Canada are dual-income couples. This comes not only with challenges, especially when kids come along, but also with several benefits, such as flexibility, security, and options.
Couples can co-design a long-term vision for their careers by looking at each partner's strengths and dreams, identifying potential risks, and looking at success factors. Instead of competing for short-term trade-offs, cooperating for the longer term can be mutually beneficial and help offset the career consequences of having children, which affect the primary caregiver's outcomes significantly. For example, when a woman takes longer career breaks, her progress may stall and she may experience maternal wall bias, which is one of the most common forms of gender bias. Planning with a partner can mitigate this risk.
Learning objectives:

Understand the key components of a dual-career and parenting success plan: short-, medium-, and long-term considerations.
Choose the appropriate planning tools for every season of life (including planning for kids, planning a leave, and preparing for various caregiving duties).
Understand key dual-career planning concepts (including emotional labour, parental leave splitting, and cash-flow planning for families).
Be prepared to take notes and participate in breakout room discussions with other participants.
This session will be held over Zoom.
For any questions regarding this session, please contact [email protected].
About the Speakers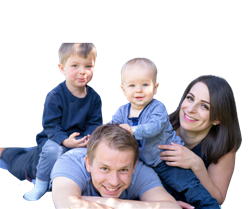 Kinia Romanowska is a well-travelled, award-winning journalist-turned-entrepreneur, maternity leave strategist, and working-mom whisperer. A wife and mom of two passionate about making sure the next generation doesn't experience the "motherhood penalty," she is the founder of Pros&Babes and the creator of the MoMBA (Mom MBA), the pioneering 360-leadership and personal development program for busy, ambitious moms (and their partners) in Canada. She is the host of the Engineer Your Success, Leadership, and Life Harmony #likeamother podcast. She was one of the first thought leaders in Canada to bring national awareness to the gap in resources for managing maternity and parental leave transitions and leveraging this period of life for career growth. Individuals can now access corporate and grant funding for their MoMBA tuition.
Kinia helps highly educated moms who have careers in male-dominated, demanding, STEM, or competitive fields redefine their career-minded mom identity, design a strategic personal brand and back-to-work career plan after kids, create work-life balance, and up level their working mom mindset so that they have more time for themselves and their family—all while getting that next promotion.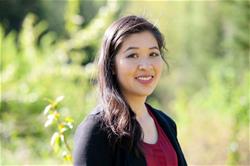 Amanda Robertson, P.Eng., is a professional engineer and University of Alberta alumna in electrical engineering with distinction. In her 12 years of experience at ATCO Electric, Amanda has had the opportunity to lead diverse teams to tackle challenging interconnection and substation projects that accelerate the growth of solar and renewables to the power grid including the largest urban solar farms within the City of Calgary. She also has experience as a solar and renewables designer, worked on the converter stations for the Eastern Alberta Transmission Line 500 kV HVDC project and has experience in distribution and transmission power system planning.

Outside of work, Amanda is a mother of two young children and is also married to an engineer. Dual career planning has been pivotal to Amanda's family vision and to seeking joy through work and play. It has allowed Amanda and her husband to navigate challenges with perspective and to find ways to integrate ambitious careers while still creating meaningful family memories.
Speaker:

Kinia Romanowska

Cost:

$90.00

Eligible CPD Hours:

2

Registration Deadline:

October 9, 2022