CANCELLED Webinar | 10 Myths About Pipelines
Register by October 3, 2022
The pipeline industry is one of the most regulated industries in Canada and its records are 99.99% safe, yet this is an industry that is filled with myths and misinterpretations. This session will present the top 10 myths about pipelines and they will be explained by a pipeline engineer. Attendees will learn, for example, that pipelines are not abandoned and forgotten when they go out of service, and that they are are not operated at dangerously high pressures to make more money and push more product. The presentation will include a discussion with the audience about their own personal myths about pipelines.
This session will be held over Teams.
For any questions regarding this session, please contact [email protected].
About the Speaker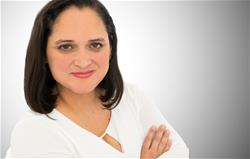 Claudia Gomez-Villeneuve, P.Eng., is an engineer and project manager with almost 20 years of experience in oil and gas. She now serves as an elected APEGA councillor and as an instructor of engineering and project management at MacEwan University. She is a seasoned professional speaker and corporate trainer, with sessions that are recognized as passionate and creative, both in English and in Spanish. She is the founder of the Women in Engineering Summit, partnering with the Project Management Institute Northern Alberta Chapter and the Schulich School of Engineering.
Speaker:

Claudia Gomez-Villeneuve, P.Eng.

Cost:

$135.00

Eligible CPD Hours:

3

Registration Deadline:

October 3, 2022