CANCELLED Webinar | Canadian Pipelines 101
Register by October 2, 2022
This unique course has been designed to familiarize participants with the Canadian pipeline industry. Attendees will learn about executing pipeline projects from feasibility to planning to design to construction to in-service.
Learning objectives:
pipe and coating
understanding pipelines
land types
pipeline right-of-way
project planning: scope, schedule, cost, risks and opportunities, pipeline routes, stakeholder management, engineering survey, environmental studies, geotech data, preliminary engineering (ROW, trench, pipe, stress, crossing, bends, valves, buoyancy control, cathodic protection, drawings), materials
implementation: regulatory approvals, materials procurement, construction contracts
pre-construction activities
construction phases
commissioning and in-service
project close-out
post-construction cleanup
This session will be held over Zoom.
For any questions regarding this session, please contact [email protected].
About the Speaker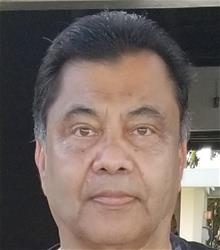 Hiran Ganguli, P.Eng., is a professional engineer who has been practising in Alberta for more than 30 years. Hiran has worked as a departmental manager, project manager, project engineer, pipeline engineer, utility planning engineer, power plant operator, technical writer, course developer and trainer for the Government of Alberta, the cities of Edmonton and Calgary, Nova, TC Energy, Enbridge, WorleyParsons, Fluor, Pembina, and Keyera.
Speaker:

Hiran Ganguli, P.Eng.

Cost:

$180.00

Eligible CPD Hours:

5

Registration Deadline:

October 2, 2022