Webinar | Interpolating Oil and Gas Geological Data
Register by September 13, 2022
Part of the job of an O&G geologist is to make predictions about the reservoir they are working on. This requires building a representation of the reservoir from limited data. It also requires geologists to use interpolation mathematical techniques to capture a vision in a numerical format. Manual contouring incorporates mathematical rules in how to draw contours. Automated contouring, developed as soon as the first computers became available, pushed it further by using mathematical interpolation techniques implemented as software algorithms. The various geostatistical techniques found their place into the geologists' toolbox to the point of becoming central to 2D geological mapping and 3D geomodeling. Nowadays, interpolation techniques based on Machine Learning (ML) concepts are also under development.
This presentation will cover the fundamentals of these different tools from contouring to geostatistics and with a glimpse at some ML techniques. Very few equations will be used but understanding the mathematics is not enough. Ultimately what really matters is the practitioner. For a given dataset, how do we decide which technique to use? How do we setup the parameters of the technique we picked? And much more importantly, should we agree to whatever results the algorithm generates for us? Or should we have a more critical view of the whole interpolation process?
This presentation will give you ideas on how to remain in control of the interpolation process and its outcome. This presentation should interest any geoscientist and engineer using interpolation tools in their work, whether they work in the O&G industry or not.
About the Presenter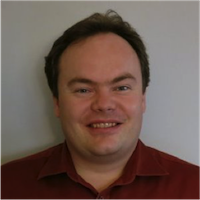 Thomas Jerome is a 20+year independent senior O&G geomodeling consultant based in Calgary (www.gmdk.ca). A geologist by training, Thomas has spent his career as a geomodeler, firstly in the Middle East, onsite in Saudi Aramco, before moving to Calgary in 2008. Since then, Thomas has served the Calgary oil patch, firstly as an employee of Paradigm and then RPS Energy, before becoming independent in 2016.
Speaker:

Thomas Jerome, P.Geo.

Cost:

Free

Eligible CPD Hours:

2

Registration Deadline:

September 13, 2022