Webinar | Prompt Payment and Construction Lien Act
Register by August 16, 2022
The Government of Alberta has passed an update to the Construction Lien Act— now called the Prompt Payment and Construction Lien Act—which comes into force on August 29. Bryan West will provide an overview of changes to the legislation and their impact on engineers.
Read more about the updated act on the Alberta government website: https://www.alberta.ca/introducing-prompt-payment-for-construction-industry.aspx.
For any questions about this event please contact [email protected].
Presenter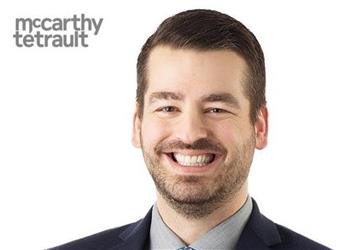 Bryan G. West is a partner with McCarthy Tétrault LLP in the commercial litigation group in Calgary. He is the author of multiple legal texts, including Builders' Liens in Alberta: Procedure, Law and the Annotated Act, 3rd Edition, published annually by Carswell Thomson Reuters, the co-author of Heintzman and Goldsmith on Canadian Building Contracts, 5th Edition, published quarterly by Carswell Thomson Reuters, and a contributing author to Defending Class Actions: A Guide for Defendants, published in January 2016 by LexisNexis. Bryan is also a regular lecturer and guest speaker across Canada, including as a faculty member for the Osgoode certificate in construction law program. Bryan's books have been cited by various levels of the Alberta courts and beyond.
Speaker:

Bryan G. West

Cost:
Eligible CPD Hours:

1

Registration Deadline:

August 16, 2022