Webinar | Laser Displacement Interferometry: Theory and Applications
Register by June 28, 2022
Astronomical observations in the far infrared enable us to study the cold regions of the universe where stars form and evolve. The next generation of far infrared space-based observatories must be cryogenically cooled to fully exploit the sensitivity of state-of-the-art detectors. Operating cryogenic instrumentation in orbit poses several challenges, including the need for extremely low power dissipation and precise position measurement and control.
In this session, Adam Christiansen, E.I.T., presents an overview of position measurement techniques employed in past space astronomy missions and outlines the benefits future missions will enjoy by adopting a laser displacement interferometer. He will summarize the operational theory of a frequency-modulation laser displacement interferometer and highlight several challenges of a cryogenic deployment. Key results are presented followed by a discussion of applications ranging from structural health monitoring to lunar seismology.
Brought to you by the Lethbridge Branch. Everyone is welcome to attend.
For any questions about this event, please contact [email protected].
About the Presenter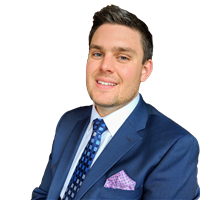 Adam Christiansen, E.I.T.
received a bachelor's degree in computer software engineering from
the University of Alberta in 2018. He went on to study physics and computer science at the
University of Lethbridge, where in 2020, he was awarded a multidisciplinary master's degree for
his studies in cryogenic laser displacement interferometry. Currently, Adam is a PhD physics
student at the University of Lethbridge where he works on the development of photonic instrumentation for cryogenic applications, primarily for employment in cryogenic space-based
astronomy missions.
Speaker:

Adam Christiansen, M.Sc., E.I.T.

Cost:

Free

Eligible CPD Hours:

1

Registration Deadline:

June 28, 2022