Webinar | Pricing Carbon: Carbon Levies, Output-Based Pricing Systems, and Carbon Credits: What Are They and How Do They Work?
Register by June 2, 2022
Join us for an overview session during which Corey Wood from Clairifi Inc. will compare and contrast the different approaches to carbon pricing in Western Canada. Learn about foundational air emission concepts, understand the differences between a carbon levy and an output-based pricing system, and identify potential business opportunities unlocked by carbon credits.
Brought to you by the Calgary Branch. Everyone is welcome to attend.
For any questions about this event, please contact [email protected].
About the Presenter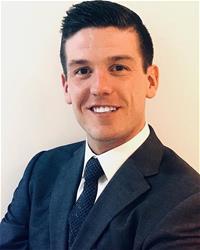 Clairifi Inc. CEO Corey Wood is a recognized leader in strategic air emission management and regulatory compliance consulting services. Corey has acted as the primary air emission quantifier and regulatory compliance adviser in a consulting capacity for more than 35 different Canadian oil and gas producers. He currently works closely with a handful of companies as they navigate new methane reduction requirements and carbon pricing compliance approaches. Corey is often seen speaking on industry panels hosted by the Canadian School of Hydrocarbon Measurement and the Petroleum Technology Alliance of Canada. Clairifi Inc. offers the upstream oil and gas industry a trusted SaaS solution to strategic emissions management and regulatory compliance. The platform is currently used by more than 20 oil and gas producers operating in Western Canada.
Speaker:

Corey Wood, M.Sc.

Cost:

Free

Eligible CPD Hours:

1

Registration Deadline:

June 2, 2022