Webinar | Economic Outlook and Investing Strategies for Today's Market
Register by May 25, 2022
Join the Lakeland Branch to learn about the current economic outlook and investing strategies for today's market. Mona will discuss current market conditions and the economic outlook in Canada and beyond. She presents the material in an engaging and easy-to-understand way. You will leave with practical insights into the market and economy.
For any questions about this event, please contact [email protected].
About the Presenters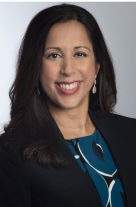 Mona Mahajan is a senior investment strategist on the investment strategy team at Edward Jones. She helps develop and communicate the firm's macro-economic and financial market views, as well as create impactful thought leadership in order to help clients meet their long-term financials goals. She also is a voting member of the asset allocation team, supporting the firm's strategic and opportunistic portfolio allocation decisions.
Mona has over 15 years of experience in the financial services industry, spanning equity and fixed income analysis, global investment strategy, and portfolio management. Prior to joining Edward Jones, she was the U.S. investment strategist at Allianz Global Investors for nearly five years.

She appears regularly on financial media, including CNBC, Bloomberg TV, as well as print media like The Wall Street Journal and Barron's.
Mona holds bachelor's degrees in finance and computer science from the Wharton School and the School of Engineering at the University of Pennsylvania. She also has an MBA from the Harvard Business School.

Mona lives in New Jersey with her husband and two kids, Rishi and Riya. She enjoys traveling and being involved in her kids' activities.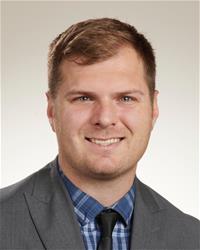 Bryan Krawchuk is a financial advisor with Edward Jones. He often hears people say that the role of a financial advisor is thankless, so it humbles him that his clients thank him all the time.
He is grateful and appreciative for his clients' trust and their kind words. His clients are smart, patient, and goal-oriented and they understand that it's impossible to time the market and that we can confidently achieve their goals by using our proven strategy: focus on the long-term while maintaining a high quality, properly allocated, and well-diversified portfolio. His clients truly believe that it is in their best interest to surround themselves with a group of professionals they trust, so they can focus on their family, business, and enjoying life. If you are someone that is serious about their wealth, able to trust an established process and is willing to work together to achieve your long-term life goals, you are a person he aspires to partner with.
His keen interest in finance arises from his degree in commerce, which he achieved in 2012 from Grant MacEwan University in Edmonton, AB. Upon graduation he moved back to his hometown of Bonnyville, AB to work in the oil and gas industry. After gaining some valuable life experiences it was time to follow his interest and passion for finance and in 2017 he began his career with Edward Jones. As a financial advisor he takes immense pride in the success of his clients and he thrives in the role of partnering with clients to achieve their financial aspirations.
When he is not helping clients to work through complex financial decisions, he enjoys spending time with his wife and friends. They like to travel throughout Canada and beyond whenever they have the opportunity. Throughout the seasons, his extracurricular activities range from golf and water sports during the summer to snowboarding and ice fishing in the winter.
Speaker:

Mona Mahajan and Bryan Krawchuk

Cost:
Eligible CPD Hours:

1

Registration Deadline:

May 25, 2022