Webinar | Introduction to InnoTech Alberta
Register by May 23, 2022
InnoTech Alberta (ITA) is often described as one of Alberta's best kept secrets.
Since 1921, it has been the heart of Alberta's innovation engine as Canada's premier applied research organization. From generating the latest ideas to testing, mitigating risk, and helping businesses and industries scale up their processes and products, their work has always focused on productive commercial applications.
ITA bolsters Alberta's Innovation Ecosystem by meeting the later-stage R&D demands by providing applied research services (de-risking, POC's, scaling, and testing) to Alberta's companies/sectors.
During this session, Steve McMahon, COO of InnoTech will describe Alberta's Innovation Ecosystem in the context of ITA's role. He will also describe how ITA services solve the toughest challenges and change how Alberta works. He'll also let participants in on some of InnoTech's latest secrets and most promising technologies.
This session will be held through ON24.
For any questions on this session, please contact [email protected].
About the Presenter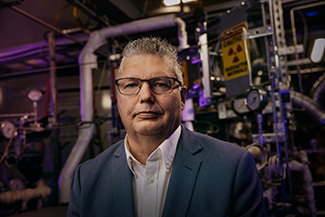 Steve McMahon is a professional engineer and systems thinker who brings a passion for solutions to leadership of InnoTech Alberta. He has extensive background in information technology and technical systems, specializing in resolving enterprise interoperability challenges and industry-wide integration. His experience spans telecommunications, oil & gas, manufacturing, retail and distribution, and government, including specialization in healthcare systems.
Formerly a partner with Deloitte in consulting, Steve led the national healthcare digital integration practice and cross-sector digital integration practice in Western Canada. For more than a decade, he has been involved in large-scale projects that connect collective healthcare systems including Alberta, British Columbia, Saskatchewan, Ontario, and in the USA.
Speaker:

Steve McMahon, P.Eng.

Cost:

Free

Eligible CPD Hours:

1

Registration Deadline:

May 23, 2022