Webinar | Advanced Topics in Project Management
Register by May 22, 2022
As projects have steadily become larger, more complex, and of longer duration, the challenge presented to project managers has never been greater. The long history of staggering cost overruns and delays in completion offers little assurance that the cost estimates and schedules presented to project executives can be relied upon.
This Project Management course is designed for project executives, directors, managers, and project managers who are involved directly or indirectly in managing projects. This course analyzes current industry practices and introduces some value-improving practices to enhance the delivery of complex construction projects.
The instructor will start with presenting the findings of the Commission of Inquiry of the Muskrat Falls mega project and highlighting the lessons we can learn on the next major project. He will also discuss ways to improve project decision-making, project governance, oversight, and project budget that is sensitive to controllable and uncontrollable risks. This will include a discussion on contingency and management reserve as well as stakeholder management among other important items.
Learning objectives:
Understand project key success factors
Challenge some long-held ideas and best practices
Change focus from project level to the executive level
Enable project managers to deliver their projects more effectively and efficiently
Enhance the predictability of project performance.
Upon completing this seminar, participants will be able to:
Improve their understanding of the project delivery system and challenges
Understand their leadership role when delivering future projects
Deal with strategic and contextual risks and cost overruns
This presentation will be held over Zoom.
For any questions on this session, please contact [email protected].
About the Speaker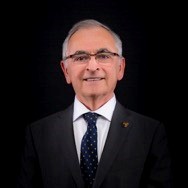 George Jergeas is a civil engineer with an MSc and PhD in construction management from Loughborough University, UK with over 45 years of industry and academic experience. He served as a professor of project management at the University of Calgary from 1994 to 2020. George has a strong passion in increasing the efficiency and competency of teams delivering major engineering and construction projects. His expertise includes project governance, assurance and readiness, risk management, project execution planning, contract strategies, partnering and collaborative relationships, claims and disputes with focus on dispute resolution, and project management training and coaching. George's partnering methodology has been successfully implemented on over 180 projects across North America. George has delivered project management training, leadership coaching, and consulting services to professional associations and companies across North America, Asia, and Europe. George is also the author of three books, a chapter in a fourth book and over 100 articles and publications.
Speaker:

Dr. George Jergeas P. Eng. PhD

Cost:

$250.00

Eligible CPD Hours:

7

Registration Deadline:

May 22, 2022