Mentoring & Me: Finding the Best Mentoring Partner
Register by May 17, 2022
Consciously or unconsciously, we tend to look for people with similar credentials, similar backgrounds, and similar career paths in mentoring and networking. After all, who best to provide insights and advice than someone who has "been there and done that"?
While there is good rationale to seek advice and from individuals with those qualities, there is equally a good rationale to learn from and seek advice from individuals with different credentials, different backgrounds, and different career paths.
Finding the Best Mentoring Partner is all about how to connect with others with those differences and the benefits of being exposed to diverse perspectives. We will discuss why different perspectives will make you a better professional and how you can best implement a mindset of embracing diversity to benefit your mentoring and networking experiences.
This webcast is open to everyone, although some parts of this webcast will discuss the APEGA Mentoring & Networking Program which is available to APEGA members in good standing.
For more information about this event, please contact [email protected].
About the Presenter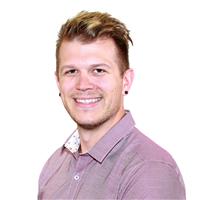 AJ Conway brings his passion for education and learning to his role as Mentoring & Networking Coordinator at APEGA. Having a background in education, AJ focuses on creating opportunities that maximize potential for lifelong learning and collaboration.
Speaker:

AJ Conway

Cost:

Free

Eligible CPD Hours:

1

Registration Deadline:

May 17, 2022