CANCELLED Webinar | Managing Your Career Using Design Thinking
Register by May 15, 2022
Design thinking is a problem-solving process that has distinct phases or steps. Many employers and innovation leaders believe this process leads to more creative solutions for both big and small problems. This process has been applied to a range of challenges from managing complex projects to designing better consumer experiences and products. It can also be applied to navigating one's career and life. At its heart, design thinking embraces a mindset of questioning assumptions, generating creative ideas, experimenting and testing ideas, and embracing uncertainty. This two-part online workshop will explore how design thinking can be applied to two career-related topics: collaboration and work-life balance.
Learning objectives
Morning: Design Thinking for Building Deliberate Collaboration at Work
• Define design thinking and list three key elements that support the distinct phases within the process
• Learn how to use appropriate questions and information to create a design persona of someone who impacts one's career

Afternoon: Design Thinking for Generating Ideas for Work-Life Balance
• Use two idea-generation techniques, including mapping and backwards design, to create possible solutions for a work-life balance challenge
• Practice the design-thinking mindset to support creative problem solving
This session will be held over Zoom.
For any questions about this session, please contact [email protected].
About the Speaker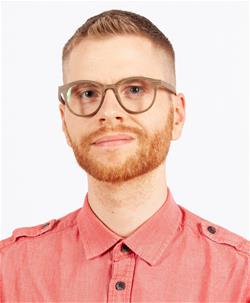 Justin Pritchard's design journey began 15 years ago while studying and working in apparel design and visual display followed by visual communications. He completed a design diploma, Bachelor of Design (BDes) and Master of Design (MDes) terminal research degree at the University of Alberta, and works as a sessional faculty member in the department of art and design. Justin is a certified career development professional and career master coach practitioner, and specializes in career and life design. Justin is known for educating learners and professionals on how to apply design in life to foster creativity, curiosity, and confidence.
Speaker:

Justin Pritchard, MDes, CCDP, CCS, CMCP

Cost:

$155.00

Eligible CPD Hours:

4

Registration Deadline:

May 15, 2022