Webinar | Working Moms in Canada
Register by April 25, 2022
Join this session to cover:
Data: Understand key terms and data around the Canadian working mom's experience to put your own journey in context (including "motherhood penalty," "maternal wall bias," "maternity leave plan," "personal branding as a mother/parent," "million dollar wealth gap," "mental load and emotional labour," "dual career plan")
Mindset: Create a fresh, empowering narrative around the challenges and opportunities faced by expectant, new, and working mothers/parents, so that you can experience breakthroughs and change your working parent trajectory (including raises, promotions, and more confidence to achieve your goals)
Action: Commit to a written action plan and timelines to reach success milestones as a parent and professional in a demanding and competitive career, no matter the stage: family planning, pregnancy, parental/maternity leave, working parenthood, career transitions, so that your career, family, finances, and health can thrive
Peer mentorship: Benefit from the immediate support of peers who understand your lived experience and who can inform your success and action plan as a working parent, which can reduce anxiety and loneliness when facing the isolation of working and parenting during a pandemic
This is for:
STEM women, men, and people who are planning for a family, are expecting, are on leave, and working parents wanting career and personal development breakthroughs
Mothers/future mothers in demanding careers
Managers and leaders who want to minimize the negative impacts of the "motherhood penalty" and "maternal wall bias" on their talent (includes loss of parent talent)
Leaders who are aware that up to 43% of women leave full-time STEM work after having children, and want to reduce attrition with better support for working parents
This session will be held through Zoom.
For questions about this session, contact [email protected].
About the Speakers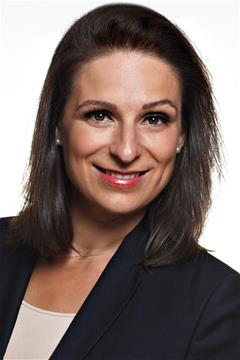 Kinia Romanowska is a well-traveled award-winning journalist turned entrepreneur, maternity leave strategist, and working parent whisperer. A wife and mom of two passionate about making sure the next generation doesn't experience the "motherhood penalty," she is the founder and CEO of Pros&Babes and creator of the MoMBA (Mom MBA), the pioneering 360-leadership and personal development program for the busy, ambitious mom in Canada. She is the host of the "Engineer Your Success, Leadership, and Life Harmony #likeamother" podcast. She was one of the first thought leaders in Canada to bring national awareness to the gap in resources for managing maternity leave transitions, and leveraging this period of life for career growth. Individuals can now access corporate and grant funding for their MoMBA tuition.
Kinia helps highly educated moms who have careers in male-dominated, demanding, STEM, or competitive fields redefine their career-minded mom identity, design a strategic personal brand and back-to-work/career plan after kids, create work-life balance, and up level their working mom mindset so that they have more time for themselves and their family – all while getting that next promotion. Kinia and her team also support participants' employers.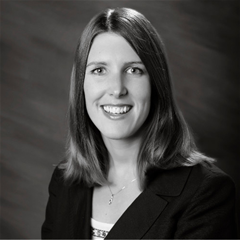 As Manager, Integrated Planning & Analytics at EPCOR, Kirsten Eeuwes, P.Eng., helps the business gain visibility of the planned capital and maintenance work for Edmonton's electric transmission system over the next 10+ years. The utility space is rapidly changing due to the development of new technologies and the impacts of climate change and Kirsten's team develops a holistic plan to ensure reliable electric service for the years to come. Kirsten is a mom of two and a champion of equity, diversity and inclusion in STEM (Science, Technology, Engineering, and Math). She is a long-time member of the Pros&Babes community and a graduate of the MoMBA™ (Mom MBA) program.
Speaker:

Kinia Romanowska & Kirsten Eeuwes, P.Eng.

Cost:

Free

Eligible CPD Hours:

2

Registration Deadline:

April 25, 2022